In 2020, on my return to home from Aomori, I stayed a night in Haneda Excel Hotel Tokyu (羽田エクセルホテル東急).
You can walk to this hotel from Haneda Airport Terminal 2 (aka "ANA Terminal").
(Photo is by agoda)
Haneda Airport Terminal 2 is originally one of a domestic terminals, but recently ANA is using this terminal as both domestic and international terminal.
When you fly to/ from Haneda Airport in domestic flight by ANA, you are going to arrive at/ leave from this Terminal 2, but in international flight by ANA, please check your terminal. You are not able to walk between Terminal 2 and Terminal 3.
You are able to walk between Haneda Airport Terminal 1 (JAL) and Terminal 2, there is a tunnel, you have no need to go outside. See also: You can walk between T1 & T2 at Haneda Airport.
In 2020, my frights were JAL to JAL, I don't want to stay at dormitory in Terminal 1. I chose this Excel Tokyu Hotel, and went to there from T1 by walk.
(photo is by agoda)
This hotel entrance is located at departure floor at Terminal 2.
The room is clean and well maintained.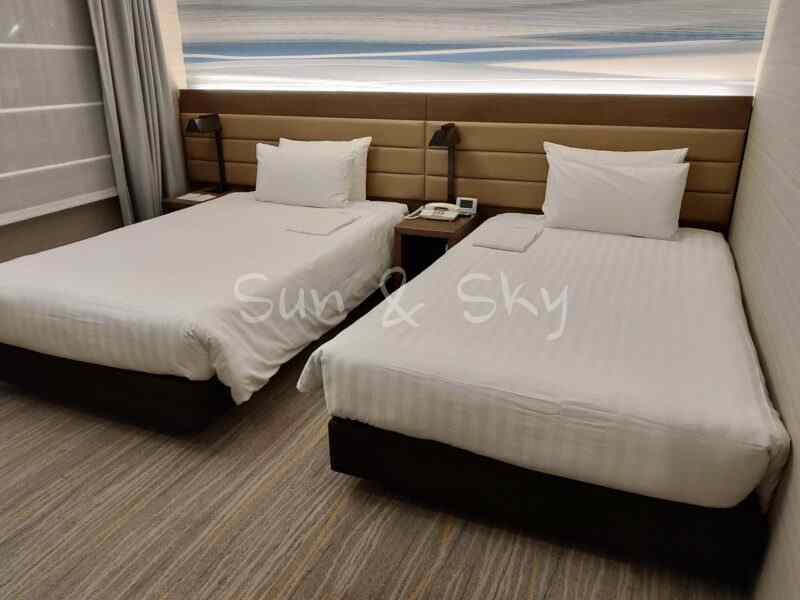 My room was a twin bed room, they also have a single room too.
The window is not for the good view, I saw departure floor.
It was so convenient and no hustle to take my return flight to home.