I show you again, here is a map of Haneda Airport, domestic terminals, T1 & T2.
Some of you find you are in wrong terminal. How should you do?
There are Monorail, Shuttle Bus, and walkable underground tunnel.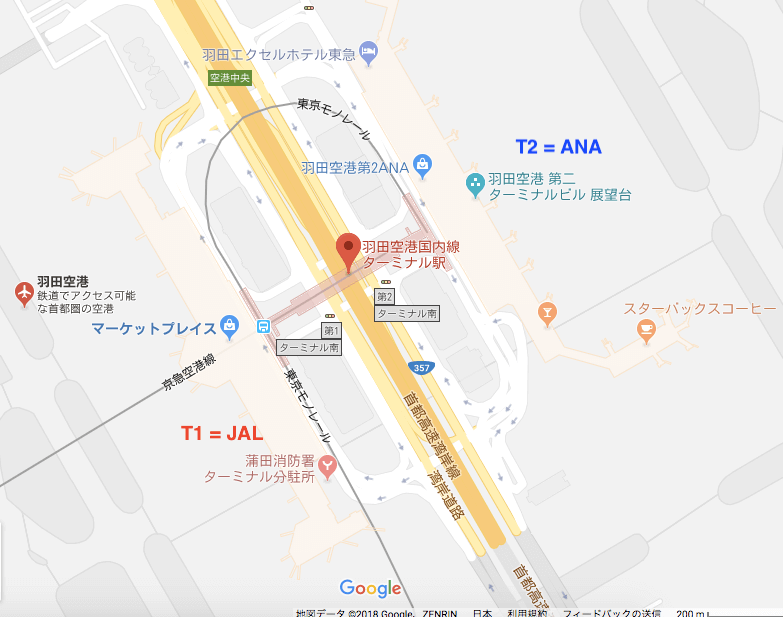 There is an underground tunnel between two terminals, and here is Keikyu line station.
They are linked by shuttle bus and underground tunnel. If you want to go to the International Terminal "T3", my recommend is a shuttle bus, it is a free to move. But in domestic terminals, remember you can walk.
Please go to B1, and find Keikyu Station. The tunnel is located upper level of Keikyu Station itself.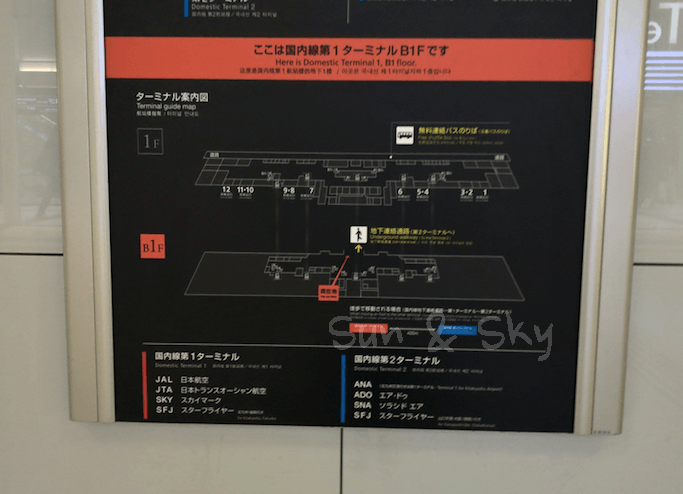 Keikyu Line station itself is located B2, you have to take escalator to the gate, it is one escalator/ elevator, you may not be lost.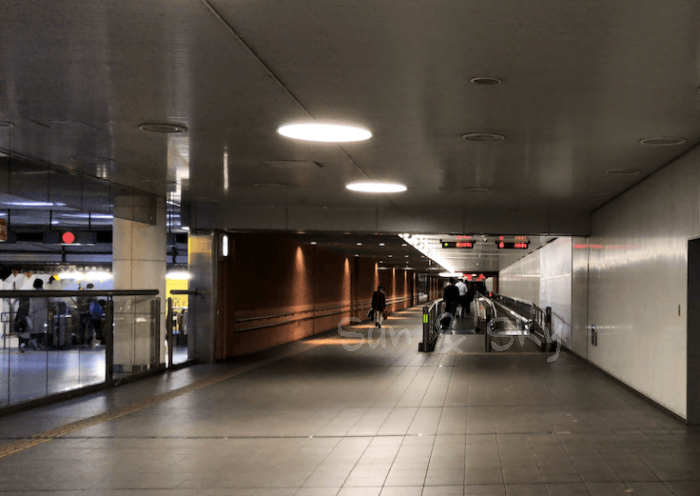 The left of the picture, it is escalator to B2. And the right side is a tunnel between T1 & T2. There are moving walk ways too it is not so much long way.
Of course it is up to your condition (health, weight of your luggage etc), but if you are fine to walk 600m and the weight of your luggage is not big, it can be the fastest to go to the opposite terminal, I am sure.