In Aug 2016, I went to a concert in HK with a friend of mine. We stayed in Harbour Plaza Metropolis, quite near of the Hunghom Colosseum and Hunghom station.
agoda Harbour Plaza Metropolis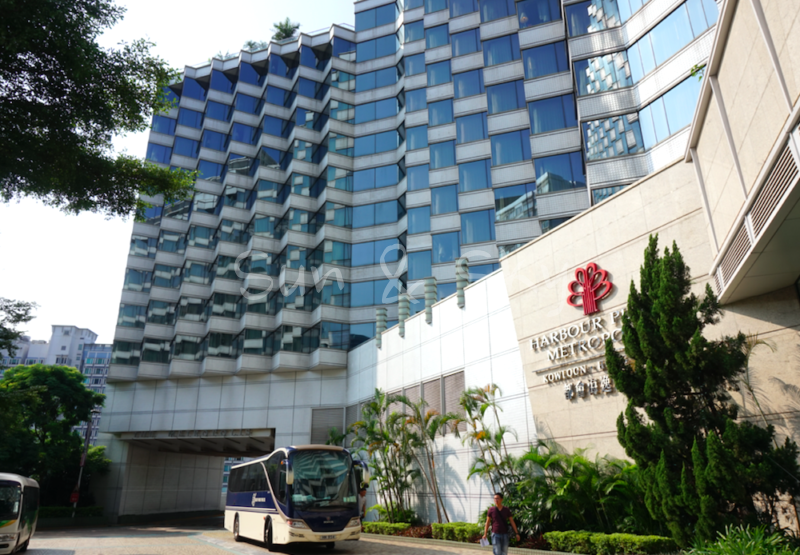 To/from this hotel, you can take free AEL shuttle bus from/to Kowloon station.
See also: Do not miss AEL discount ticket
At the hotel
Reception
The reception is this, and there are no long line, as I had seen. They are surprisingly gentle but friendly (compared with other hotels in Hong Kong). Probably it is because of the hotel class.
Indeed the receptionist "offered" me to upgrade to the club floor, and club lounge access, it was not free. That's Hong Kong, the capital pf the capitalist. Us? We did not buy. There are no time to enjoy in the hotel.
According to a friend of mine who is a repeater, she insisted to stay at the club floor, to use the club lounge, she said it is so reasonable to stay and pay.
For sightseeing, this hotel is located not super convenient area, but if you want to relax in HK, it can be not bad, the good point is this affordable rate.
My room
In this time, we did not wanted to share a room, I booked a double room for only me. It was already dark, when we arrived at.
This is my room, US$100 without a breakfast.
The double bed is not short for 165 cm, it can be wired for you that at HK, I had experienced beds too short for even for me.
There are welcome fruits 🙂 It is my breakfast for the next morning.
I stayed here for 3 nights, but the fruits service was only for the first night.
There were Watson's Water (not mineral water, but distilled water) bottles, they were served every night.
One bad point is a plugin outlet.
There are no multi plugin adaptors, as I remember. (I have this shape, no problem)
See also: Plugbug World
Bathroom
In Hong Kong, there are some hotels shower is settled on the toilet. In this hotel, there are no problem.
Even there are a bathtub too.
Indeed shower gel and shampoo are not nice scent. There is body lotion, but no hair conditioner.
Window view
We arrived at night, and found there are nice view.
In morning, it was more than expected.
Harbour View!
Eat
There are some restaurants in the hotel, or this hotel is located at the shopping mall; The Metropolis, there are some restaurants, or bakeries, even supermarkets. I bought my breakfast in the bakery, and fruits from supermarkets. I had less appetite.
You can also eat something in the Hunghom station too.
Hong Kong is non-sleeping city, but in this area, stores closing earlier than TST or Central.
Hunghom is not super convenient area, but there is shuttle bus to the city centre of TST
This area, Hunghom is not always super convenient to sightseeing. It is convenient to the concerts/bigger events, or going to Guangzhou.
But to the city centre of TST (Tsim Sha Tsui), they serve shuttle buses. To take this bus, you need to show your room card key.
This mini bus is the shuttle bus what I took from my hotel.
And this building is Kowloon Hotel (I had also stayed long ago), and where I am standing to take a shot is the Peninsula Hotel.
This KL Hotel and my Harbour Plaza are the same group.
Totally to say, the staff are gentle (unlike in HK), and comfortable to stay. It is located not convenient area to sightseeing, but as a repeater, it can be nice to have relax in affordable rate (when you book early).