I am not a resident of Tokyo, and I sometimes go to Tokyo to see concerts, bigger concerts are held in Tokyo Dome. I went to Paul McCartney, and the Rolling Stones.
Originally this Tokyo Dome is a home dome for a professional baseball team, Tokyo Giants, but I have less interest on these, for me, the Dome, is the very for big concert 😀
There are so many hotels in Tokyo, but when I go to concerts in Tokyo Dome, I stay at Tokyo Dome Hotel.
agodaTokyo Dome Hotel
This hotel is convenient, I had staied there extra few times, but I did not take photos. These pictures are Paul McCartney's concert held in 2013, and the Rolling Stones held in 2014.
Check-in … longer cue in evening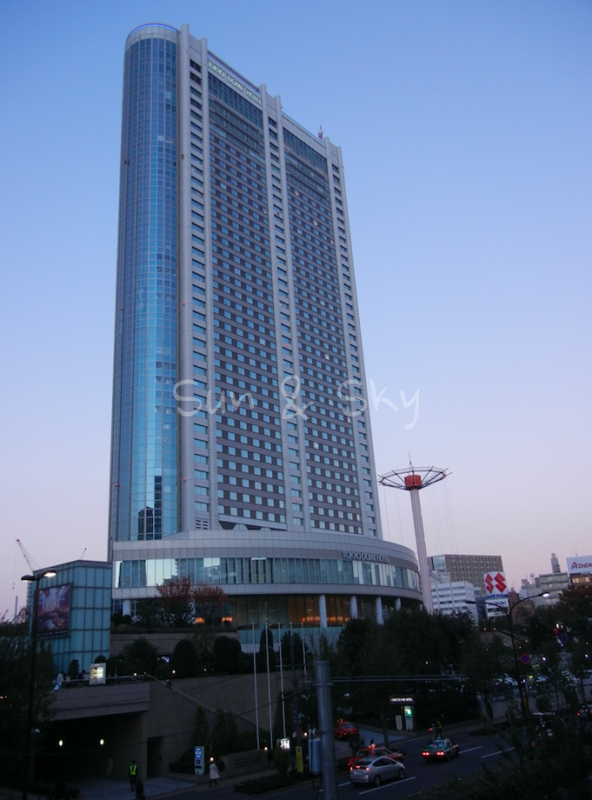 This hotel is bigger hotel, and sometimes there is longer cue to check in. In my experience, they do not let me into the hotel rooms or check in before of their check in time. It often happen in bigger hotels of this class in Tokyo.
As I remember it is 14:00 or 15:00 that the check in time. But in evening, I guess you may see in this picture is taken in evening, there is a long line.
I recommend to think extra time to check in, if you are arriving at Tokyo, visiting this hotel from airports directly (so convenient, and I will tell you later of this article), and there is a concert or something on that day, like me.
It will take time to check in at evening.
Room
First is my twin room in 2013.
In Tokyo the metropolis, the hotel rooms are tending to small, especially the hotels price is under JPY10,000 / one room.
Compared with those hotels, and as Tokyo, it is bigger room.
There are slippers and humidifier. It is not so drier in Japan, but in hotel rooms, it is do dry. Recently there are humidifiers in Japanese hotels. Of course they are not give away 🙂
The amenities are requisite minimum. It is not gorgeous, but minimum. There are drip coffees, as I remember, they are not free.
In this room, it is not higher floor, but saw nice view, especially at night.
Because of the concert, there are so many people are in there.
Here is the double room for 2014.
I took a shot of my mini-bar, not free.
It was higher floor than in 2013.
And on my floor, here is the Sky Tree too (as I remember, it was not my room).
I also had staied a hotel on the root of the Sky Tree.
Bathroom
Here is my bathroom, taken in 2013.
The three something on the wall are shampoo, conditioner, and body soap. In my experience, there are small bottles of shampoo, conditioner, and body soap. Sometimes they change the bath amenities as the "class" of the rooms.
By the way, as I remember there are no body lotions.
Other amenities are also minimum.
Restaurant
There are some restaurants, but the regular canteen is convenient, but not delicious.  I went to McDonald's for my budget 😀
When I went to the Rolling Stones concert is 2014, we went to the restaurant twice where is set for the standard breakfast, the night after the concert and the morning.
It is a little bit hungry after the concert isn't it? Of course they accept room service, but  I prefer eating on the restaurant. The taste was the same with the breakfast, and … so so…
Checking the opening hours, seems excluding the bars, the last order is 22:00. I recommend to check the time or something, if you have plan to eat before back to your room.
Do not take away the meals if you are not a begger
On the restaurant, it is a buffet, and had seen a shocking site.
In Japan, it is RUDE that if you are taking something from the morning buffet. I sometimes see many Caucasian are making sandwiches in the morning buffet, and putting the "sandwiches" on their bag.
…YEEK! DISGUSTING! It is not written, but unwritten is not always means it is allowed.
I know it is a kind of up to the culture, but in here, it is not allowed.
In those events, the restaurants are so crowded in evening
Just let you know the if you want to have something before the concerts, the restaurants are so crowded. I recommend to book before the day.
There are also foodcourt in "Dome City", but they are so crowded and hard to find the place to sit down.
Amusement Park and beautiful Japanese garden
In Tokyo Dome City, there are amusement park is settled.
Haven't played yet.
And near of the dome area, there are beautiful Japanese Garden, Korakuen.
Do not miss this garden too!
See also: Do not miss Koishikawa Korakuen
You can take direct bus from both Haneda & Narita Airport to the hotel
I took a direct bus from Haneda Airport & return, running by Airport Limousine.
Probably you can use this bus.
Kkday Tokyo Airport (NRT / HND) Private Transfer to Tokyo (This bus is not meaning Narita-Haneda direct bus)
See also:Limousine Service in Tokyo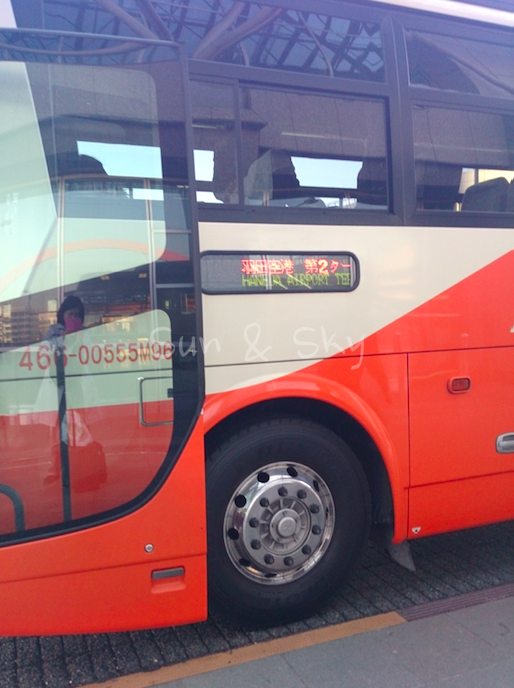 You can buy the ticket at the counter. It is quite convenient for me that I put check in baggage on the counter when I check out the hotel. I played around the city, and back to the hotel and take a ride of a bus.
I get my baggage at the airport when I get off.
Total to say: Convenient, big rooms, and nice view
As the hotels in Tokyo, the price is not pretty much expensive (like Hilton or Grand Hyatt), and not super affordable.
However, it is convenient, the rooms are bigger, and nice view.
Oh, just let you know that as I remember I had used ATM of Seven Bank (a bank running by 7-11), and it will accept your bank/ debt card with Plus mark.
For me, why not to repeat such a convenience hotel? 🙂

(picture from agoda)
Nearest station is Suidobashi Station. You may see pretty the dome easy to find.