In June 2015, I went to Hong Kong, and HK tourist bureau did instant lottery, I won HK Disneyland ticket, I was surprised I am not a person who often wins these lotteries.
I planned some sightseeing, but there were no promise with friends of mine. It was a transit day, there were less time, I suddenly changed my plan to Disney.
At HK Disneyland
After I entered the gate, people were along side of the street, I waited for few mins, there were a parade.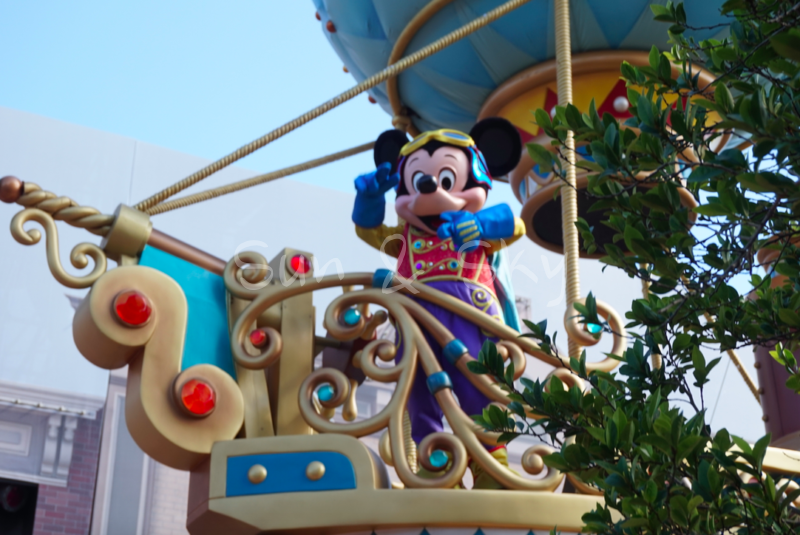 After the parade, I went to the attractions, I had heard that people need to wait for hours in Tokyo Disney Land & Sea. But in this Hong Kong, I needed to wait for only 15 mis or more. I could enjoy 3 rides and few shows in 3 hours or more, I liked this Jungle tour.
In this Jungle Tour, you can choose from English tour and Cantonese Tour, as of 2015, there are no Mandarin Tour, as I remember. English Tour was not crowded (and not often).
There are stores or something, inspired by the Snow White?
It was so hot day in June, I was thirsty, I bought a bottled water, HK$20 for a bottle (even it takes HK$8 in HK airport). And used a coin locker, controlled by the PIN number, and you can open an close few times, but it costs HK$70.
Way to go
To Hong Kong Disney Land from HK Airport, I took S1 to Tungchung(東涌) station to change MTR to Sunny Bay (欣澳) station, and finally you can take Disney Land line.
You can use Octopus Card.
See also: When in HK, do not be stingy with buying Octopus Card
The Disney Land line, cars are designed as Micky Mouse, and the HK Disney Land station is cute design. This line is not so much often comes, you need to wait for 15 mins or more to change.