Couple of years, I am happy to shrink my baggage due to USB chargers.
My super old compact digital camera was working with 2 AA batteries. Cell was charged through USB charger. And my Windows notebook! Needed to carry a big adaptor.
Currently I am using Apple products like MacBook Air , iPhone and iPad. New MacBook & MacBook Pro are chard by USB charger. My camera Sony alpha 5000 and my phone android ZenFone are charged by USB chargers. I also carry Anker power bank, what is of course charged by USB chargers. Excluding MacBook Air, all of my devices are charged by USB chargers.
It is the very good point of Apple products, what is we can change the adapter of wall plugs as the electric outlet. As you know it is different from each countries. Are I used to using an adapter to fit the outlet but it was easy to slip off.
So, I bought "Plugbug World".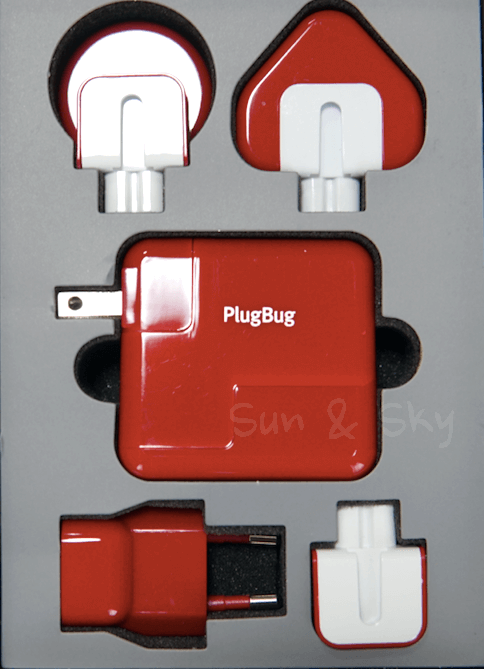 Checking some blogs, seems previously there were "PlugBug", there was 100V-120V without world adaptors. In this "PlugBug", it is 110V-240V and adaptors covering (probably) all of the world.
This is of course not for the tourists, but also good for your daily use to combine Apple's changeable chargers.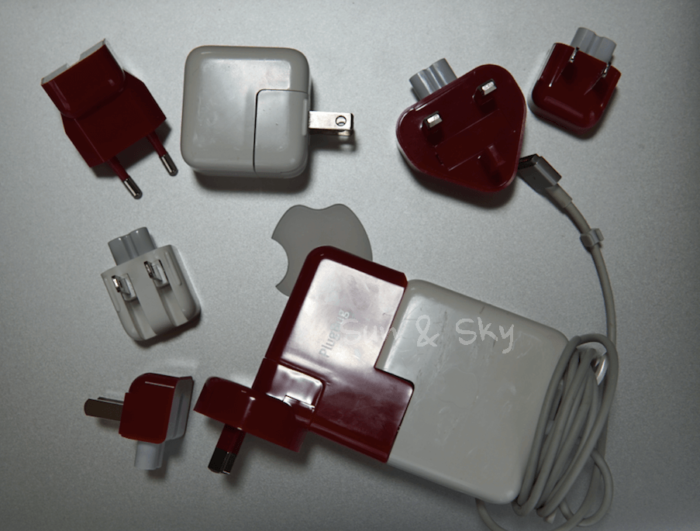 Still mine is MacBook Air with 45W MagSafe2. Actually I like MagSafe lines, it is safety to use.
Hope it helps my travel with light weight. As you know, weight is the very the enemy of independent solo tourists.
And of course Apple USB chargers of 10W/ 12W are not only for Apple devices like iPhone and iPad.
I am using them for my ZenFone, Camera, and power banks. And according to the sales page, seems this PlugBug World is fitting to not only MacBook line's but also 10W/ 12W chargers too.