In Taipei, the luxury hotels' rate is not pretty much expensive, but I never say cheap. Due to my budget, I am always looking for hotels, where is independent buildings are better, no multi-tenant buildings, near of the metro stations, affordable price, and comfortable. For me, "comfort" is not luxury (if I do, I pay), but simplicity & friendly & safe.
So far, I am thinking this "Hotel Relax #5" is one of the solutions I found.
agoda Relax 5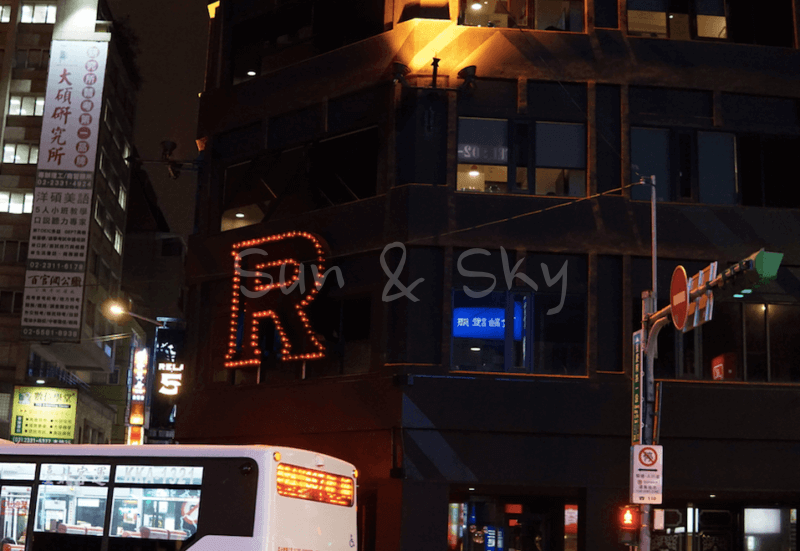 They serve single rooms with a window.
Windows are important
If you are a looking for budget but comfortable hotels in Taipei, you may find something "strange".
Windows.
If you jump to "cheap" prices, they often give you no windows room. And in Taiwan, they often serve super small "twin" or "double" rooms, not single rooms. Single rooms are often without windows/ view.
You will see some hotels are insisting "without view". In Japanese regulations for Hotels, we need "windows" for hotels. Technically, the "cap-cell hotels" are not "hotels", they are a kind of flophouse or dormitory, not categorised as hotels.
If they are truly registered as "hotel", they have windows each of the "room".
It can be changed each of the countries. Indeed on the view point of security, AirBnB is not always "friendly" for we independent female tourists. We need hotels or hostels.
And have you seen the scene of people are rescued from the windows of hotels/ buildings in Hualien, Taiwan? After the huge quake in Feb, 2018. I learnt windows are essential factor for hotels.
We need windows.
Inside of Relax #5
I show you pictures what I took in Relax #5.
They do not serve breakfast. But they serve free small cafe for 24 hours. They serve super small breads in morning, I saw, but I did not eat.
My room: Single room (Nov of 2017)
What I booked in Nov, 2017 was a single room, the cheapest room (US$60).
WINDOW!!! Do you remember the front view of this hotel? My room is 2 floors upper of the "R" signature. So, there ARE windows.
Anyway the picture above, it is a small shower booth in the right of the behind the taker (me), and the left is the toilet. It is wonderful to have toilet without a shower corner!
This is my bed. It is not big, but enough for me.
I forgot to take a shot of the triangle corner located above of the head, there is a kind of "side board" and here is also settled electronic sockets.
There are no chairs (as I remember), when I sit down on my bed, there is a desk and a TV. The black box settled on the below of the desk, it is a refrigerator, there are nothing on the fridge. A bottled water and teabags are free. The cup is not a plastic 🙂
I mention again about the wall sockets. They serve some sockets. Bring your A or B plugs/ adaptors. I use Apple's USB chargers.
Small sized room
You can not keep opening your suite cases. I am a super lazy person, I often keep opening when the inside is clothes only 😀 There are not so much expensive things I am carrying.
Super near of the entrance of the room, thereis a open air closet, and when you use the baggage stand, it is not so much easy to come in and out.
I kept my suite case closed, and it was placed along side of the wall.
Shower booth & toilet
My shower booth is new and clean. As of Nov, 2017, there are no hair conditioners, if you need conditioners, bring yours.
This tolet is notable.
AWWWWW. I kept the brind closed, but when I came back at night, it was opened 😀
Super wired but it is far more better than no window rooms (for me).
Laundry Corner
If you want to shrink your quantity of carrying, use laundries. In HK, there are washing stores (洗衣店) , but in Taiwan, I rarely see, as I remember I haven't see. I stay hotels/ hostels having coin laundries.
In Hotel Relax #5, they have a coin laundry corner in underground floor, the lower level of the "cafe".
Ask the front, they serve you the detergent free (they may ask your room number).
Both the washing and the drier are TWD50 .
Guess it is a little bit expensive than others, but less problem than there are no laundries 😀
Location
It is easy to go. There are other 3 hotels under "Relax" so far, as of April 2018.

(Picture from agoda)
If you took MRT Taoyuan Airport Line ("Purple Line"), it is brings you Chongqing Road (重慶路).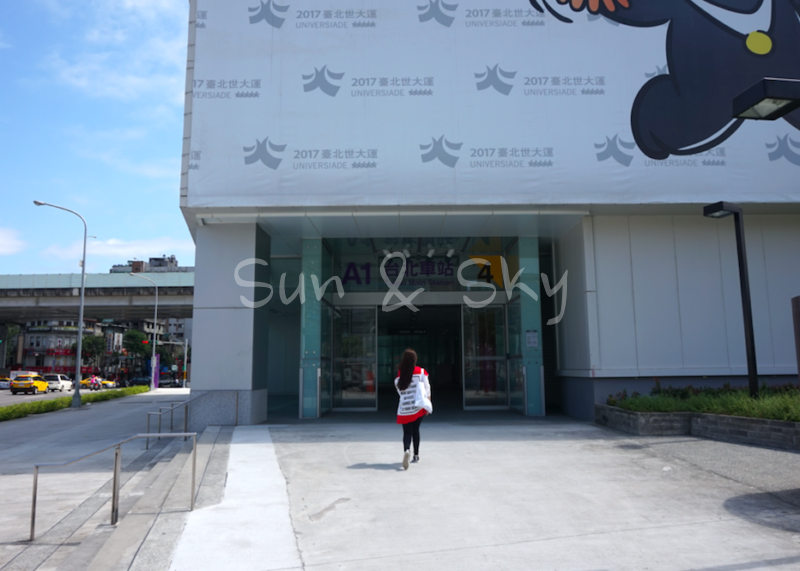 Go South down from A1. It may took 5 mins if you have a suite-case.
To Taipei MRT/ Train / High Speed Railway station, it took a little bit walk.