I know some of you are flying to Tokyo, one way is Haneda, the other way is Narita. The two airports in Tokyo area. They are linked with one railway line, Keisei Line, Metro Asakusa Line, and Keikyu Line. Some of the trains are no need to change trains. It means you can take budget hotels along side of Keisei, Asakusa line, Keikyu.
Another solution is taking limousine buses. Some hotels like Tokyo Dome Hotel have bus stops of Airport Limousine. (Of course there are direct way between Haneda and Narita.)
Here is a case of mine, I took a Limousine bus to Haneda airport from Tokyo Dome Hotel, 2013.
I bought a ticket on the counter in the hotel.
The price of ¥1100 is not expensive, but compared with taking trains to the airport, it is expensive. I was so tired.
And needed to back to the hotel on time.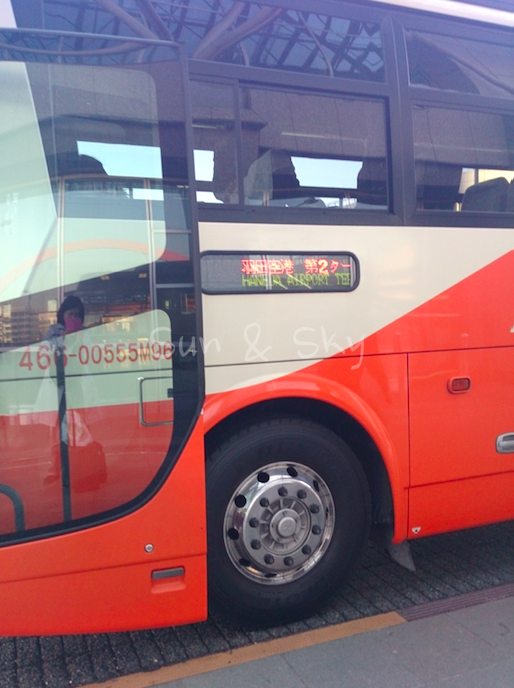 Here is a sheet.
Guess you can use this ticket.
Kkday Tokyo Airport (NRT / HND) Private Transfer to Tokyo (This bus is not meaning Narita-Haneda direct bus)
See the schedule to/ from Tokyo Dome City from Haneda Airport
・https://www.limousinebus.co.jp/en/platform_searches/index/4/34
To/ From Narita Airport
・https://www.limousinebus.co.jp/en/platform_searches/index/5/34