In Nov 2022, I was required by Taiwanese government to stay at a hotel; independent room with bath & toilet.
It was due to Taiwanese 0+7 policy. Please check it carefully if you travel to Taiwan. Situation changes quickly!
https://www.cdc.gov.tw/En/Bulletin/Detail/nEBLnOPooDYFy_CBJqfWvg?typeid=158
I chose Brother Hotel for my 4 nights, due to this policy and the location, I think it was a good choice for my staying.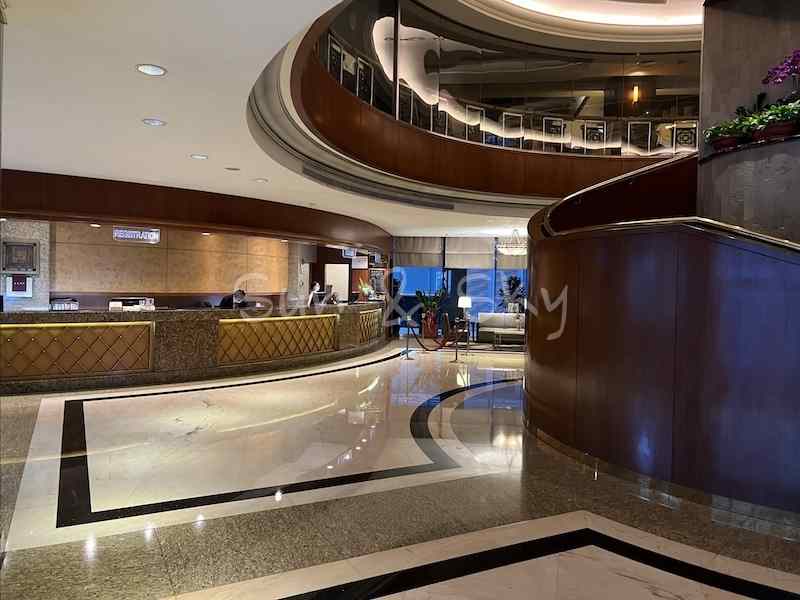 My demands are always: safe, quiet, and convenient.
Room
I booked through Agoda, and requested as "Higher and quiet room". I booked a single room, the cheapest plan, as their pictures, there are not a big window, but I could see outside slightly.
My room was located on 11th floor, and it was a quiet, fortunately.
I will describe about the location is perfect, but there are Brown Line (an elevated railway) is running near of a hotel, it was not good when I hear the sound of train running. But the Brown Line is not running over night, Taiwanese MRT runs 06:00 – 00:00, I guess.
The room is enough big.
It is really good that there are a long desk, and a small one to put my suitcase.
As I told you before, the window is so small.
It is better in Taipei, where are often no window rooms.
The bed is much softer than my preference.
Bath & Toilet
Sadly there is neither a divided bath & toilet, nor independent shower booth.
I often feel it is so strange that Taiwanese paper holder is placed back side… Also, you are not able to flush your used paper on the toilet. You need place it on the silver can.
There is a bath tab with a shower.
I don't sink in those bath tabs, by the way.
The towels and other amenities are here.
I've heard that Taiwanese government is going to ban those amenities step by step, it is to save plastics since July 2023, we need request or purchase.
Drinks
There are no tea sets, but they served free drinks, it is pretty enough for my single staying.
It was late Nov, but hot days, it was 30C degrees! Those drinks saved me…
Yet seemed the cleaner is not checking the refrigerator everyday. I didn't drink all 3 bottles every nights, but I drunk at least one bottle each, I placed empty cans next of the garbage box. They did not always add 😀
Also, there was a boiler, but I could not find any tea sets, even cups to drink hot tea. I found my plan should be with "tea and coffee set" :D. It is not a big deal.
It is a city center of Taipei. One Starbucks (南京復興門市)is opposite of the big intersection, another Starbucks (慶城門市) is opposite of the narrow crossing 😀 They are not opens 24 hours, but 7:00-22:00 are pretty enough.
No Coin Laundries
Sadly there are no coin laundries, I know they are serving "laundry service", I didn't know whether it is a dry cleanings for dress/ suites, or washing my Tees and underwear.
In the third morning, I went to self-laundry shop to wash my clothes. This is one bad point.
Breakfast
My plan was including breakfast, it opens 7:00, seems they changed to be starting late, due to the situation. In the final morning I left the hotel on 7:00, I could not eat in here.
The banquet room for night is "Rose Room" in 13th Floor.
It is one of my choice.
When I travel to Europe, I often feel it is salty, and when in Taiwan/ Hong Kong, I feel it is less salt. I've asked a friend of mine from Hong Kong whether Japanese foods are too salty for her, she zipped tightly, and finally she unsealed as it is salty :D.
Restaurants and taking out
In this hotel, there are several restaurants/ bakery/ cafe, Cantonese restaurant has good reputation, they are not only for the hotel guests, but also for citizens.
Sadly when I tried to eat Cantonese, people were waiting, and I could not.
There is a bakery too, I purchased one for my breakfast, typically Taiwanese sweeten/ soften bread.
Perfect location!
In this time, my flights were in & out of Songshan Airport (松山機場). Brother Hotel is located at Nanjin Fuxing (南京復興) station, where we can use both Green Line and Brown Line.
Let me show you a picture allowed to use by Agoda.
In Nanjin Fuxing station, the platforms of both Green Line and Brown Line are separated and you need to walk few mins. Brown Line is an elevated railway, aka an overhead railway, you can see it on the right part of the picture above. This elevated railway brings you to Songshan Airport.
Songshan Airport Station and the airport itself is a little bit far away, but you can go underground walk way to the airport. It took almost 10 mins to the hotel reception from the airport (not the airport station). I think I was lucky, the Brown Line is not quite busy line.
Also there are an elevator to go up (Brown) and down (Green), it is the very next of the hotel. I carried my luggages, I don't want to go steps. But in the case of heavy rain… hmm, there are no big roofs above of the elevator entrance.
When you use Taoyuan Airport (桃園機場), you can take Green Line, which is underground subway, Bei Men (北門) Station is really near to Taipei Station, Taoyuan Airport Line, you can change lines going underground walk. Please attention, you have to pay separately at Taoyuan Airport Line and Green Line.
As a Japanese, Taipei Station is not quite complicated. Please remember Taoyuan Airport Line is located far Western of other lines; HighSpeed, Taiwan Rail, Red Line, and Blue Line.