HSING TIAN KONG(行天宮)is a temple for Guan Yu(関羽) in Taiwan.
I went this Hsing Tian Kong several times, and the photos are taken in May 2017.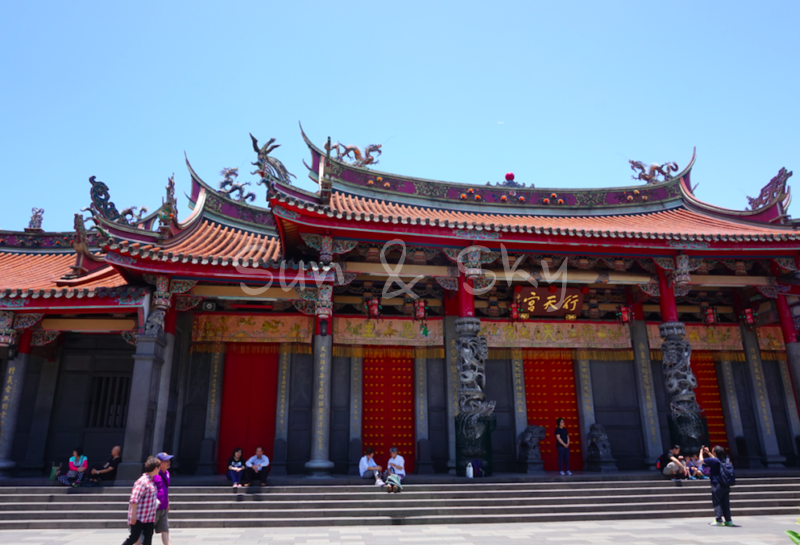 What Temple for Guan Yu and who is Guan Yu
Guess when you visit Chinatown out of China, you may find some temples, you might find this Temple for Guan Yu (関帝廟).
Guan Yu is a god for rich and business, but also he is also known as a general in AD 3rd Century of China. If you know "Three Kingdom" stories, he is the very the Guan Yu, who is a general for Liu Bei, and Cao Cao wanted to headhunt Guan Yu.
I am not sure in case of Taiwan, I know in HK, he is devoted as a god for both police and mafia :D, it is understandable he was a bravery general.
It is quite interesting that a bravery general is devoted for a god of wealth and business in Greater China, it is because there is a myth that he was originally a underground salt business man (who must be bravery), and met Liu Bei to turn a general.
Guan Yu walked into a trap by himself and died. And the other side general Lu Meng (呂蒙)was died soon after Guan Yu's death, they devoted as curse of Guan Yu.
As a Japanese, due to these origin, these Temple for Guan Yu could be a "Shrine", but Chinese had categorised as "Temple". (For Japanese, "Temple" is for Buddhism)
It is quite interesting cultural difference, especially it happen when we talk about non-English culture in English :D.
See the dragons and phenix!
Anyway, about this Hsing Tian Kong. I pretty like seeing architectures.
In Asian architecture, it is beams what you must see.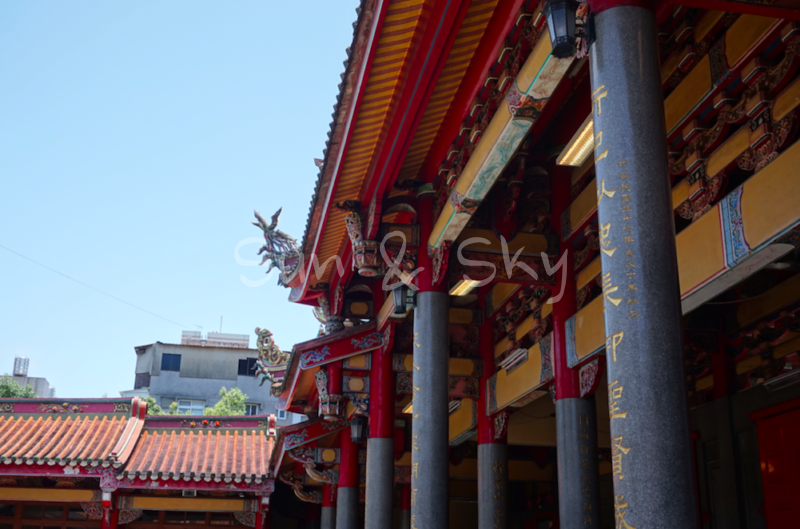 There are dragons and phenix decorations, can you see?
And also, the inside of the eaves are also beautiful.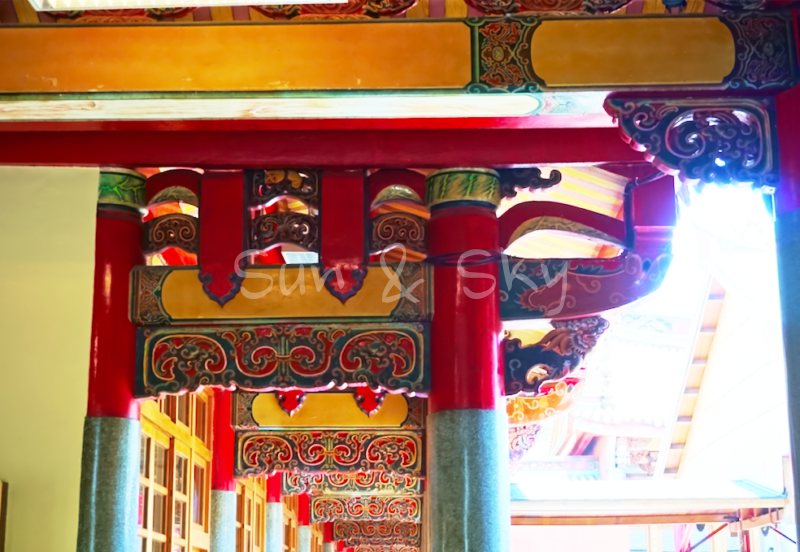 Please visit there by yourself and see 🙂
incense free temple
I like visiting temples but they burn incenses. As an Asthmatica, it is not nice to visiting temples.
But in this Hsing Tian Kong, they banned to burn incenses due to the air pollution.
Hours
: ??
Admission Fee: Free of visit (you can donate to pray)
Place : No. 109, Section 2, Minquan East Road, Zhongshan District, Taipei City, 10491
HP: http://www.ht.org.tw/
How long Sky stays: 30 mins