I went to Seoul on Sep 2019. In my back way to the Incheon Airport from the Seoul City centre, I used A'REX, aka Airport Express.
It was useful, but somehow in convenient for first time visitor those days. Hope they changed some points while COVID-19 days.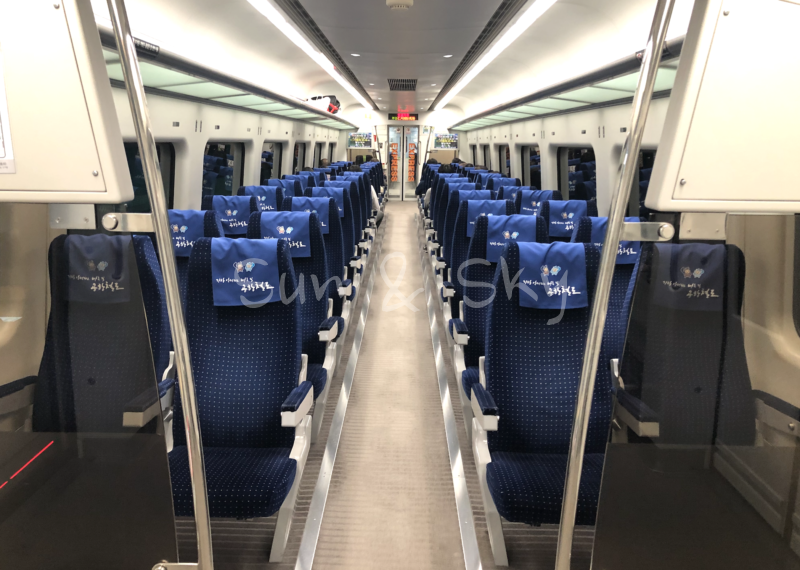 I bought tickets in KKday. You can also buy it in KLOOK.
Attention! Seoul Station is a kind of Maze.
It was my first time to using Seoul Station. Japanese tourists told me that it is a kind of maze, I went to there much earlier than my flights.
It was true. I strongly recommend to arrive at Seoul Station much earlier than you need to leave from.
As I know, Korean are the people of optimistic on time. When you ask your friends in Korea or Seoul, they may say "do not worry!", but when I am with Korean, I am always feel nervous on time. Do not trust their words, if they are not with you to fly from Incheon Airport!
It is the biggest reason that Seoul Station may be one of the oldest stations in South Korea, there are not only railway on the ground, subway, KTX and this A'Rex right now. The route is confused and I had baggage to check-in. As I remember it took more than 30 mins after I got off the subway #4 and finding the A'Rex.
With the bad hard facility, ladies — passengers in Seoul are really kind to me. I was a typical tourist almost loosing the way, many are guiding me without talking. Surprisingly, it was always ladies.
I really appreciate them. I am always trying to be nice for tourists from abroad!
In Town Check-in at Seoul Station
On Sep 2019, my flights were by Jin Air, an LCC by Korean Air. I had an access of In Town Check-in at Seoul Station.
After I pick up the ticket to Inchon Airport, I went to the airline counter to check-in. You need pick up my check-in luggage on the destination airport. Not in the Incheon Airport.
Passport check is also before the plat home of the A'Rex.
There are few passengers, and I could do everything within 10 mins.
KKday AREX Incheon Airport Express Train One-Way Nonstop Ticket to Seoul Station
KLOOK AREX Incheon Airport Express One Way Train Ticket
A'Rex
All the sheets are reserved.
There are car number and sheet number.
Indeed the A'Rex itself was almost empty.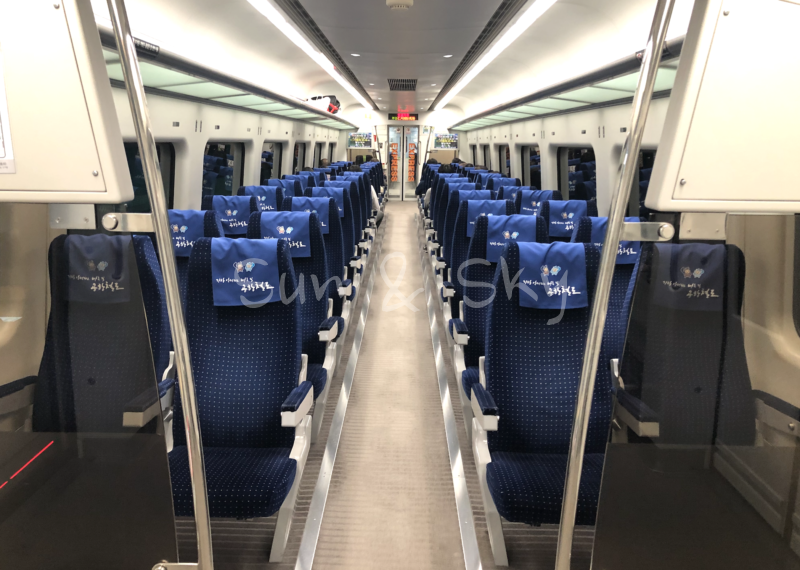 It is a non-stop shuttle between Seoul Station and Incheon Airport. It is not short, but comfortable.
Do not forget the deposit
When in Roma, do ad Roman do.
I visited many countries, but I think South Korea is one of the place where is not friendly for foreign tourists. What I mean?
Probably to have the A'Rex ticket, I needed to pay for 500 Won deposit, even I pre-paid for the A'Rex ticket in KKday. And this machine is an automatic deposit refunder. What is the deposit is for??
Of course 400 Korean Won is not a big, is is less than US$.50.
Priority to security check at the airport
In Seoul Station, I had done with the passport control. So, I do not need to be on the long line of security check and passport control in Inchoeon Airport.
However Incheon Airport is also bad at pointing the direction. I needed to find out which is the priority lane. It can be because of something K-Pop boys band was on the time, I was almost forced to removed by the fans. I am 100% agree with kick non-passengers out from the departure hall!
KKday AREX Incheon Airport Express Train One-Way Nonstop Ticket to Seoul Station
KLOOK AREX Incheon Airport Express One Way Train Ticket
Is airport bus convenient?
I had taken airport bus to go to my hotel. I found Seoul is the city of traffic jam like Bangkok.


I did not need to walk with carrying, but Seoul is the city with traffic jam. When you are with kids or elders, you can nap while going.
KKday KAL Limousine Discounted One-Way Bus Ticket (Incheon Airport – Seoul)
but if you are a solo traveller, and in your return, you should better to pay attention on the time. In my going to the city, it was estimated as 80-90 mins to DDP, but actually it took more than 120 mins. Of course it will be up to the situation. But I can not recommend to take buses to back to the airport.