Nov 2017, I had stay a night at Chiayi to visit new National Palace Museum South. To be honest, it is inconvenient choice and probably a wrong area to stay, I should better to stay at Kaohsiung or other area, to visit, indeed this Hotel Discover (嘉義亮點旅店) itself was wonderful.
agoda Hotel Discover
Hotel
The front staffs were kind, and when I asked the way to go to the museum, they suggested the best way to go.
There are two buildings are parts of this one Hotel Discover. Hotel front and canteen are located on the building along the road, and the hotel rooms are in the behind building.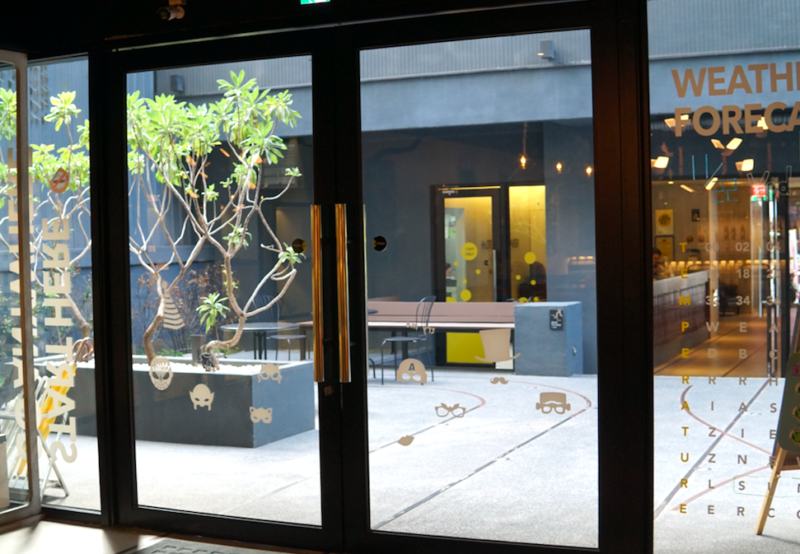 There are no roofs in the inner court, but seems there are umbrella for rain.
My room
There are no single rooms, I booked a room for US$70 with breakfast. If you know the hotel grades in Taipei if you pay US$70, you will be surprised to see this room.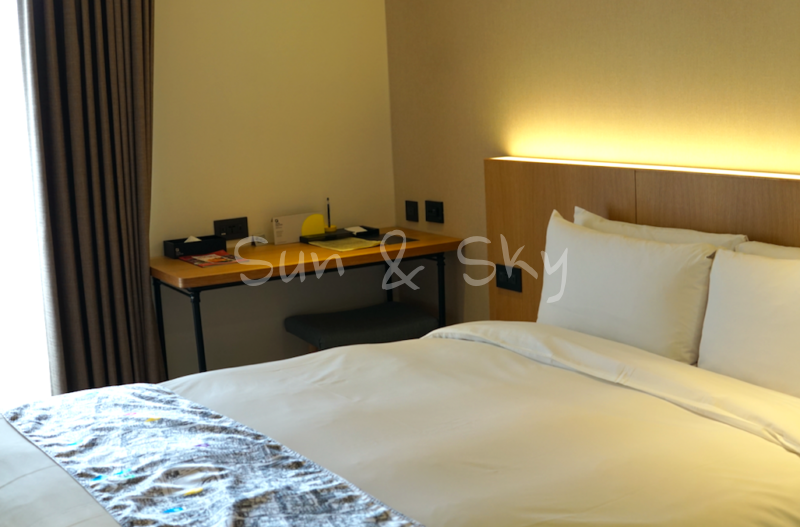 The double bed is enough big for me, and it is neither too soft nor too hard for me. There were no welcome fruits, but the cups are pretty (you can buy if you want).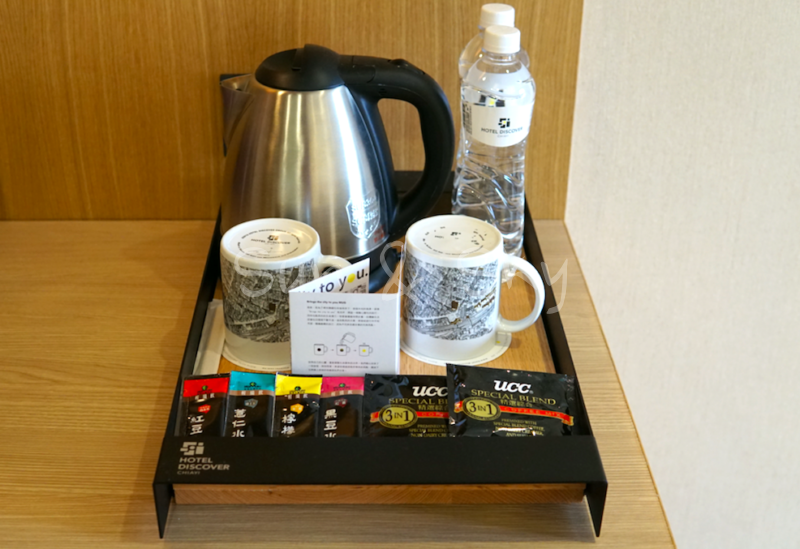 There is an open closet, and in the same long stand. The stand for your suite case is lower, not he same level. You can divide your other stuffs & these, or writing items.
Things are well designed, and there are also convenient to use, and comfortable to stay.
Bathroom
The amenities are also cute.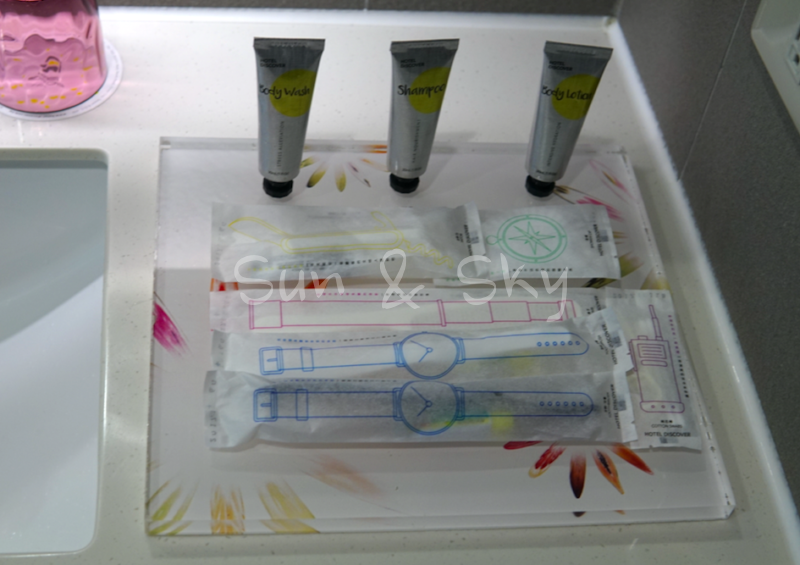 The shower booth is settled on the left of the sink, and the toilet is on the right other room, as I remember. I like this settlement.
Veranda
Surprisingly, there were veranda in this room.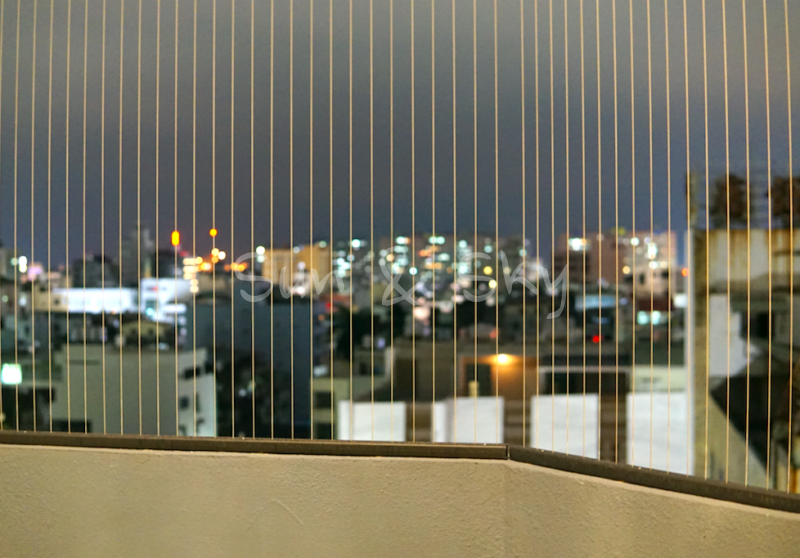 It was more than 20C degrees, there were a chair and a table too, it was nice to see the city from this veranda, but there were bugs too, it was 9th floor, but some bugs can fly to this level, I returned my room soon.
In Taiwan, the hotel rooms are non smoking. As an Asthmatic, smokers are killers for my health. There are some rude smokers who smokes these verandas, and the smoke might come into my room. Fortunately there were nothing happened.
Earth Quake — safe
It is this Discovery Hotel, when I met Grade 5, M5.5 earth quake.
I had experienced Grade 5 long ago, I found it could be Grade 5 in here, it was 9th floor (it is actually 8th floor in Japan), it was longer than I had experienced long ago. There were nothing damage in this room, and fortunately there were no hot water.
The epicentre in not the Chiayi city centre, but it was not far from where I was.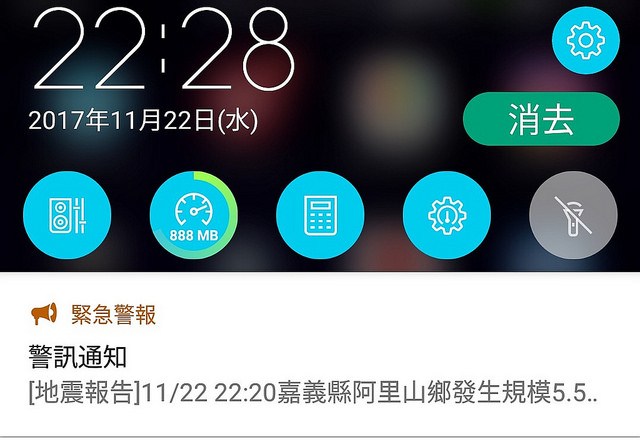 I thought Taiwan is full of disaster, but for earth quake, they are well prepared to have Grade 5.
See also:Taiwan: There are often disasters, buy prepaid SIMs to prepare to get notification
Breakfast
As I had mentioned, the canteen is located another building. They serve buffet.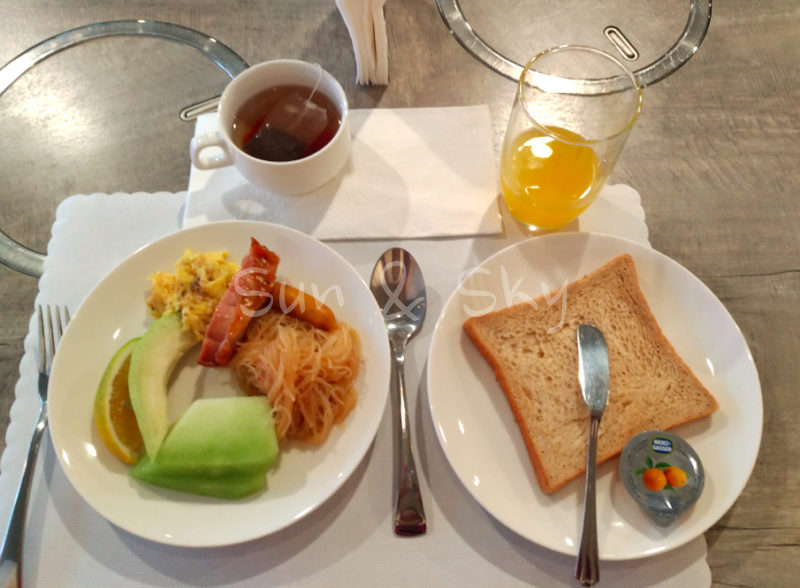 I took fruits in another dish too 🙂
Location
The location is near of Chiayi station.