I am not a germ freak, I carry wet tissue to wipe my hands before eating, but it is common in Japan, not wired thing.
I had a problem of insomnia, but changed my mind to sleep when I can/ want to sleep, there are nothing problem. I have not missed my planes, so far.
Traveling and seeing new place are exciting, and it is also nice to stay at not too luxury but cozy & safe hotel rooms. I am an independent, I stay at hotel alone. My priority are safety and cozy. Before booking, please check the windows in the rooms, it can save your life.
See also: Affordable and comfortable hotel with window in Taipei? Try Hotel Relax 5
The second priority is location. In Japan, HK, or Taiwan, the public transportation systems are safe, and I prefer taking subways or buses much more than taxies. I choose hotels near of subway stations in Taipei or Hong Kong.
I had not so much paid attention to clearness, it was precondition for me and had not imagined there are hotels selling not pretty much clean rooms.
I had learnt that to pay attention the reviews if there were someone who had mentioned about the dirtiness of the rooms.
Case in Hotel KDM, Taipei, May 2018
In May 2018, I stayed at Hotel KDM in Taipei, where I got a lesson. It is true that I found some reviewers had mentioned that some of they got not well cleaned room. I had thought they were unlucky.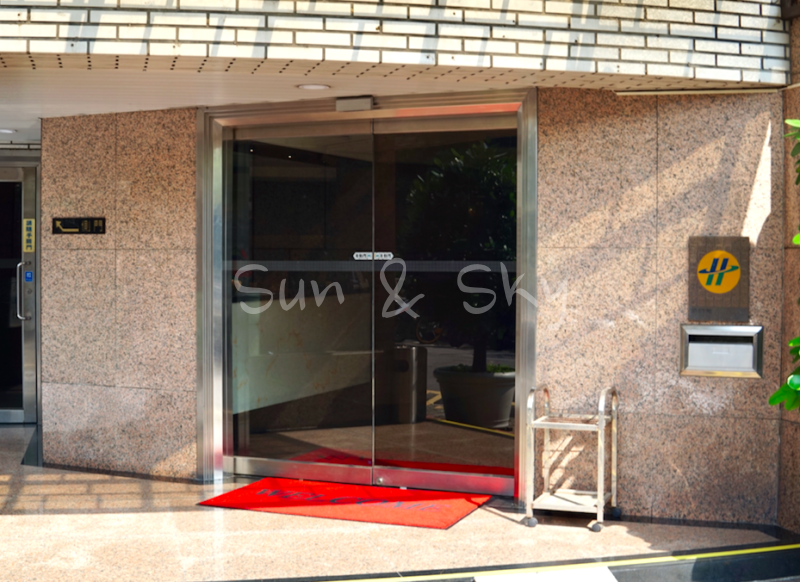 It is Hualien, where is the destination of my adventure in May 2018. There are no direct flight to Hualien from Japan, I stayed at Taipei before and after staying at Hualien. I took Hotel Relax 5 the night when I arrived at Taiwan. I chose KDM to stay a night coming back from Hualien.
I chose this hotel due to these reasons.
Location (near of the MRT station)
Bathtub
affordable price (US$90)
My flight from Hualien was arrived over 20:00. It is safe time, in Taipei, I picked my bag and left the Taipei Songshan Airport (located in the Taipei City Center) before 21:00, still safe time. After long walk at Taroko Gorge, I wanted to massage my foots in the bathtub.
My flight back to Japan is also leaving from Taipei Songshan Airport, I would take MRT from/ to Songshan Airport. I found KDM Hotel near of MRT station with bathtub (and of course the windows). I had checked in the hotel on 21:30. I was so tired.
KDM—Perfect location
It was super near of the Gate #3, MRT station of Zhongxiao Xinsheng (忠孝新生), there were small steps to leave/ to this station, but generally you can climb up/ down by the escalators. Good! There were only 30 steps from the gate.
In my experience, this is the best location I had ever stayed.

It was unchecked list that there were no coin laundries in the hotel (they said there are coin laundries near of the hotel, but it is nonsense to use such late night). It is not a big deal.
I prefer clean room more than upgraded
When I went to the hotel room, I found they kindly upgraded to a twin room (original plan was a single room). Thank you!
I napped on the bed, and wanted to use shower and massage. I found someone's hair were on the bathtub and the shower booth. My hair is black and mostly straight and fat. The hair is weakly thin and brown, maybe female hair, it is defiantly not mine. Yeek.
I was too tired and used the shower booth only, without asking to change the room or clean it.
Other equipments are clean? I could not trust this hotel
The room was renovated, but am not sure the room itself was clean. I doubt.
There were cups and a boiler, were they clean? Hmm. After hearing some European based/ American based luxury hotels in China/ Korea, they wash cups with the same brush for toilet. Some of my friends are traveling with handy boiler and paper cups. I had brought paper cups and dishes to Taiwan, I used them.
Still I should have done better to tell them to clean the bathroom. They need to learn. The location is superb, but I may not use this hotel again. So disappointed.
Wanna stay this KDM?