Of course Hong Kong is a city of full of expensive cuisine, if you want to eat, as you can. In my experience, Western dishes in HK taste not for the price, too expensive, my recommend is Cantonese dim sum.
First is congee (粥)
I dislike congee in Japan, Japanese congee and Chinese congee are different. Chinese congee is rice and something. It is oilier.
I often choose Pidan(皮蛋), aka Century Egg. It is not showing on the surface.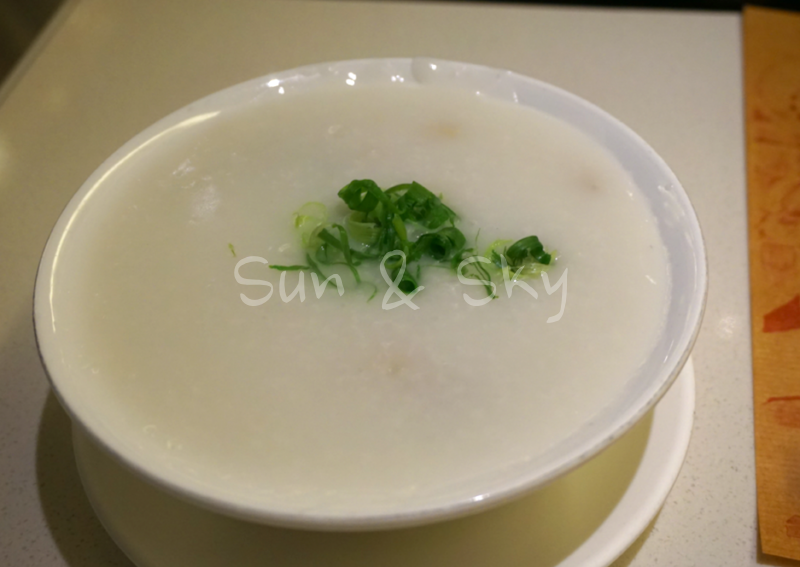 Traditionally they are using Lead to make Pidan, am not sure they never use currently, I am thinking it is not always safe for your health when you eat too much, I do not eat in Japan, it can be less problem to eat in HK or Taiwan.
If you choose so cheap stores (especially in Taiwan), it sometimes tastes so "chemical". But in my experience, some street local booth (not stands, I have never eat food stands in anywhere) serves less chemical tastes, and some chain restaurants serves much chemical tastes.
Rice Noodle Roll (腸粉)
The most fabulous is Rice Noodle Roll, I can not miss, it is called Cheungfan in Cantonese.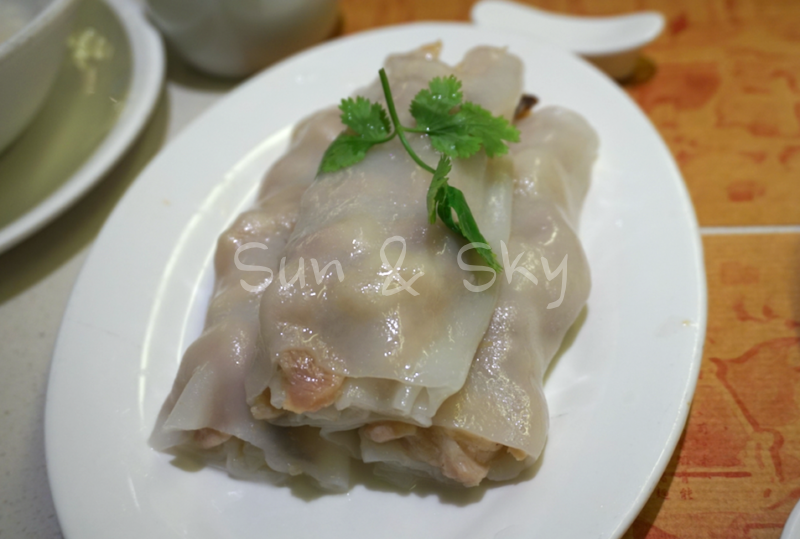 It is not long and thin stuff, but more near to the rice paper.
Something like pork, beef, shrimps etc are rolled inside of the paper, and steamed. There are plane type too. A friend of mine in HK, he brought me to the simple cheungfen place, and for him, it is a kind of treat.
Raddish/ Turnip Cake (蘿蔔糕)
It is called as "Lobaahk gou" in Cantonese, you can eat in Mainland or Taiwan, it can be called as "luobo gao"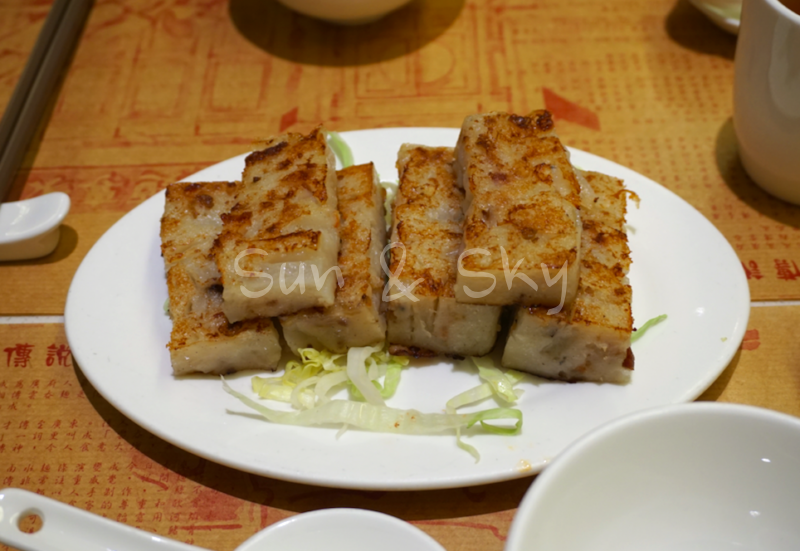 Originally, it was end of the year dish, but currently we can eat in anytime.
It is soften, and there are few bacon or ham too.
Note: above 3 are in 正斗'Tasty Congee & Noodle Wantun Shop) in IFC Mall, Central
Radish/ Turnip Pie (蘿蔔絲酥餅)
Turnip Pie is also my favourite. They say it is as "pie" indeed for me, it is more than  croissant.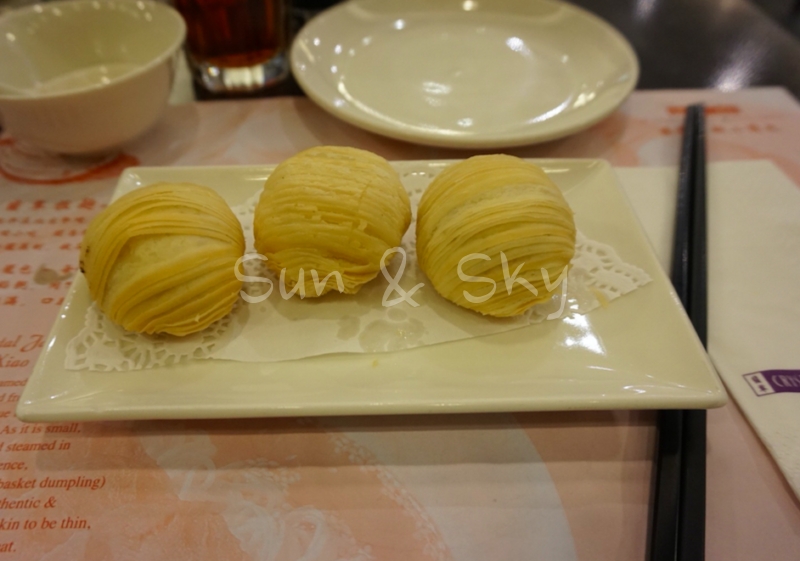 (Crystal Jade in Times Square, Causeway Bay)
In inside, there are so hot thin radish with soup. When I eat it, I often burn my mouth.
Not Cantonese dim sum, maybe, but do not miss them too in Crystal Jade
Crystal Jade, I had thought it is HK origin, but actually Singapore origin.
Xiaolongbao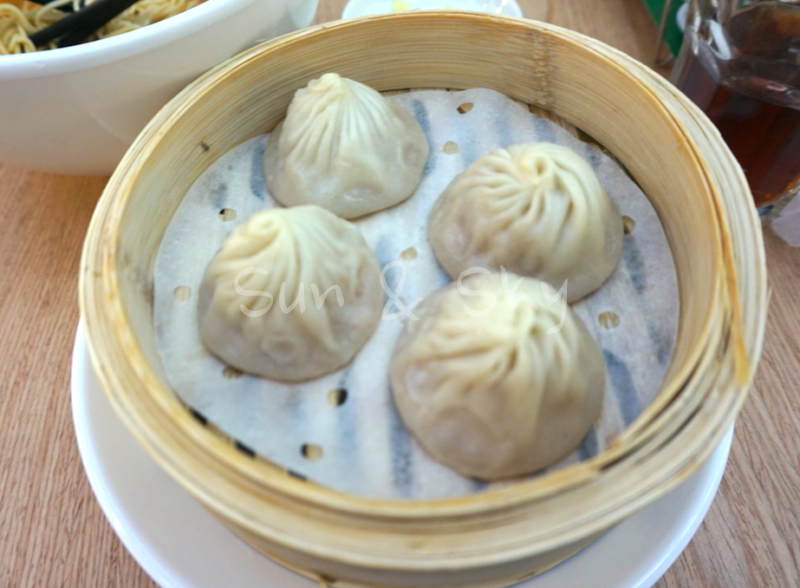 (Crystal Jade in HK Airport)
Friends in Hong Kong insist their Xiaolongbao (小籠包)is better than Taiwanese Dingtaifeng(鼎泰豐).
For me, Dingtaifeng is mine.
Dandan Mian(担々麺)
Sichuan origin noodle, Dandan mian has many variation, originally there are no soup, and in Japan, we eat with soup (cold or hot).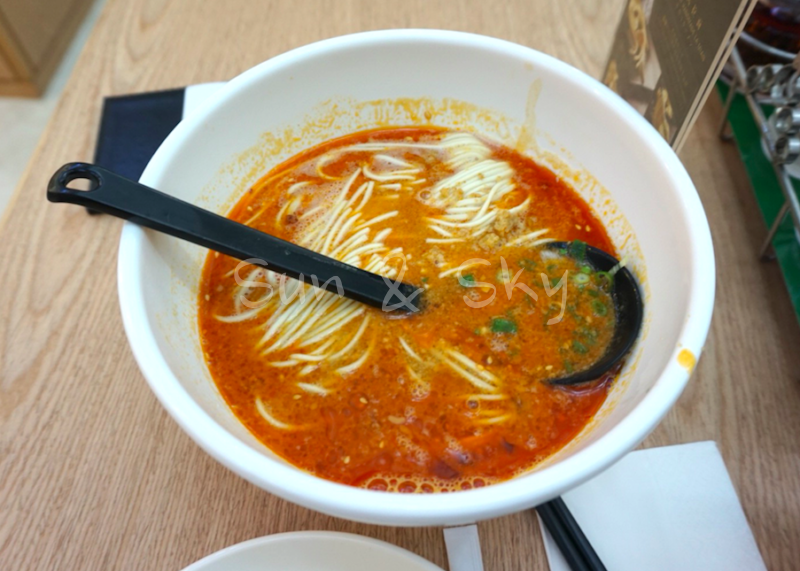 (Chrystal Jade in HK Airport)
In Christal Jade, they serve with soup.
The best points of this Dandan mian are, the noodle is (seemed ) just made in the restaurant (you can see they are making even at the HK Airport branch), the second is peanuts, its taste and scent in the hot soup is nice arrange. (If you have Allergies in peanuts, do not choose.)
Credit Card
Compared in the street booth kind restaurants, 正斗, Crystal Jade, or Lee's Garden are expensive.
At least they accepts my credit cards (VISA, Master, and Union Pay) at least in the branches in the HK Airport, IFC Mall, Times Square, and other big commercial buildings.