In September 2018, they had super typhoon at HK.
It was quite huge one, and to prepare for the typhoon, they shut down the city due to the signals, #1, #3, #8, #9, #10.
It was Aug 2008, when I was in HK, there were huge typhoon and the grade was #9. My back flight to Japan was canceled, needed to stay at HK.
Currently, they have application to inform you, called My Observatory, what is run by HK whether official, Hong Kong Observatory. I took screenshots of the grades.
#1 or #3 are often seen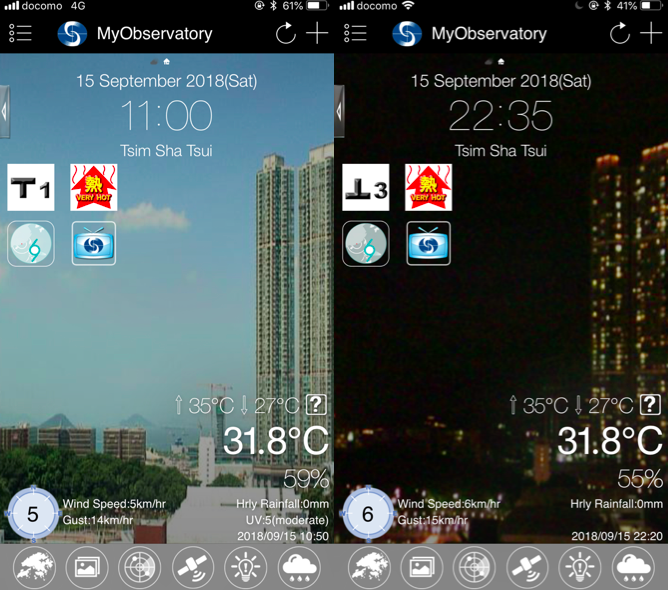 If you are not planning to enjoy the nature of HK, but staying at the city, there are less problem with doing.
After #8, stay in your hotel room with food
Indeed after #8, the MTR is still running, but Disneyland HK or other attractions should be closed, or even your flights to/ from HK can be canceled.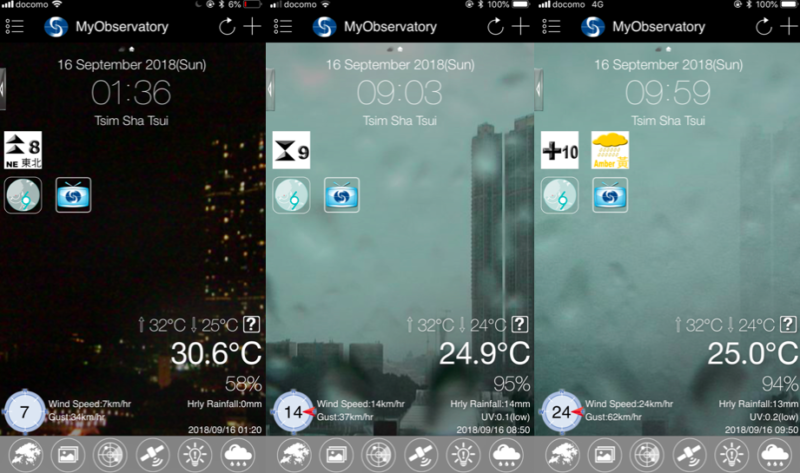 Please check the HK Observatory site to learn the way to read the signals.
The restaurants also close, and convenience stores or small shops also close. Natives of HK are often going out to eat (like in McDonald'), but they know where the open stores are, and the way to go really well.
If you are tourists like me, you should not do that. Stay at your hotel with something snacks.
Other signals
There are other signals too.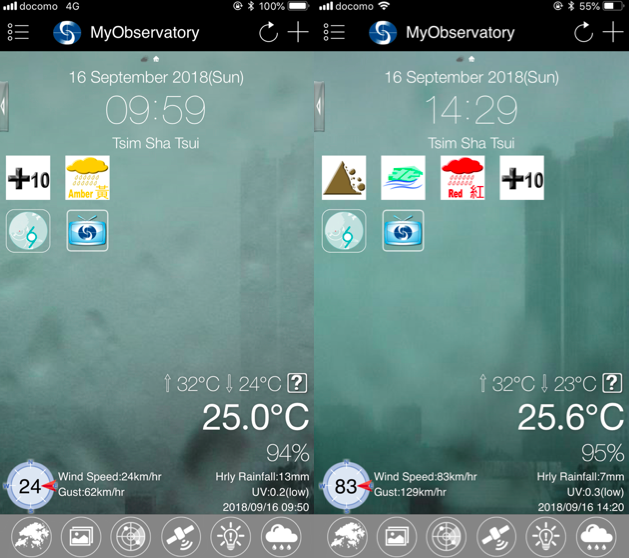 If your plan to HK is July-Oct, book hotels near MTR stations and with restaurants
In HK, there are many hotels the lowest room rate is USD100 per a night without restaurants. I recommend to book hotels near MTR stations and with restaurants.
It is not high season in mid summer of HK, these hotels are not quite affordable, but they are not steep.
Are you thinking to not visit in summer but in winter? Mostly, there are no room heaters in HK hotels. They keep warm with clothes.
I had stayed at Harbour Plaza Metropolis, it was convenient stay. Quite near of Hunghom station, with restaurants (I had not eaten). See also: HK: Harbour Plaza Metropolis is the most comfortable hotel in Hong Kong
Do not stingy with buying cheep local SIM in HK
It is Hong Kong where you can buy cheep local SIM: USD5 for 2 nights.
Once your hotel is blackout (it is quite stable in HK, but it can happen), hotel WiFi's are also down. But if you would have local SIM and the cellphone base stations were not down yet, still you could catch the wire to keep connect to the Net.
See also: HK: it's super easy to buy local SIMs – it's a waste of time searching for which are good or not
KKday Hong Kong 3G/4G Traveler SIM Card
Of course your smartphones must be unlocked.
And I also recommend to keep extra charged power banks.