My audience might be out of Japan, but some of you might fly from Tokyo-Haneda airport, and your hotel is centre of Tokyo.
I often take Keikyu line to go to Haneda.
Tokyo Metro Asakusa line is connected to Keikyu line, and (choose "To Haneda Airport") there are no change of the trains.
If you know about Haneda Airport terminals, there are T1, T2, and International (aka T3). T1 & T2 are domestic terminals. They are linked underground station, Keikyu Haneda Airport Domestic Terminal.
It means one station home is commented to both of the terminals. So, when you go up wrong side, you need to walk/ take shuttle bus to move. It takes time.
Generally you need to remember
Car #1 is T2 side. So, other end of the car (probably #6 or #8) is T1 side. The train length are often changed. So, remember this way.
ANA (NH) =T2=Car #1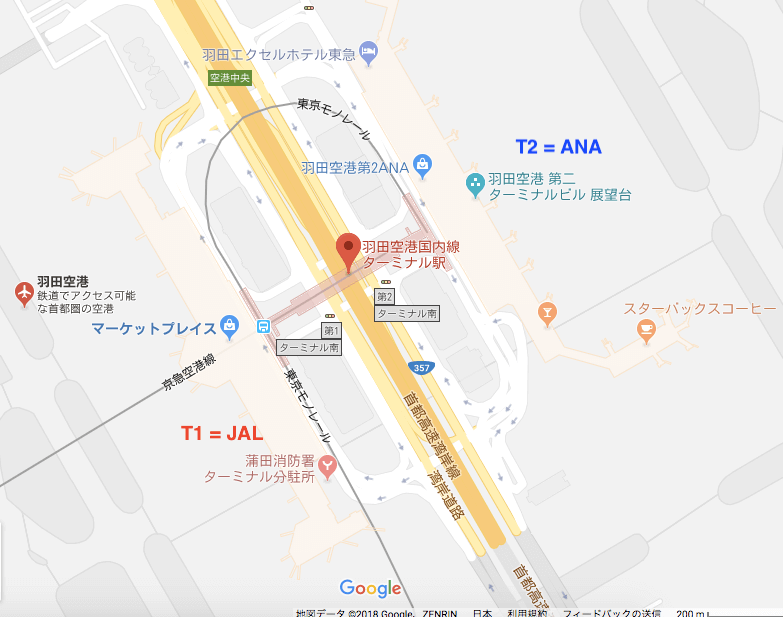 In this time, I took JAL (JL) to back to home, from Asakusa Station.
So, I should take #8 side, and #8 could be full, I was tired and wanted to sit down, I took #7.
Hope it helps!