In Nov 2017, I was at Kaohsiung for a night, it is almost 36 hours stay. I chose Chateau de Chine Hotel Kaohsiung (翰品酒店高雄)

(picture is from agoda)
agoda Chateau de Chine Hotel Kaohsiung
I know the city (I never say I am familiar with), I arrived at the Airport, and left the city from Highspeed railway station. It must be not so much far from MRT stations, and wanted to stay at where I had not been. Hotel area is one of the oldest area of Kaohsiung.
Hotel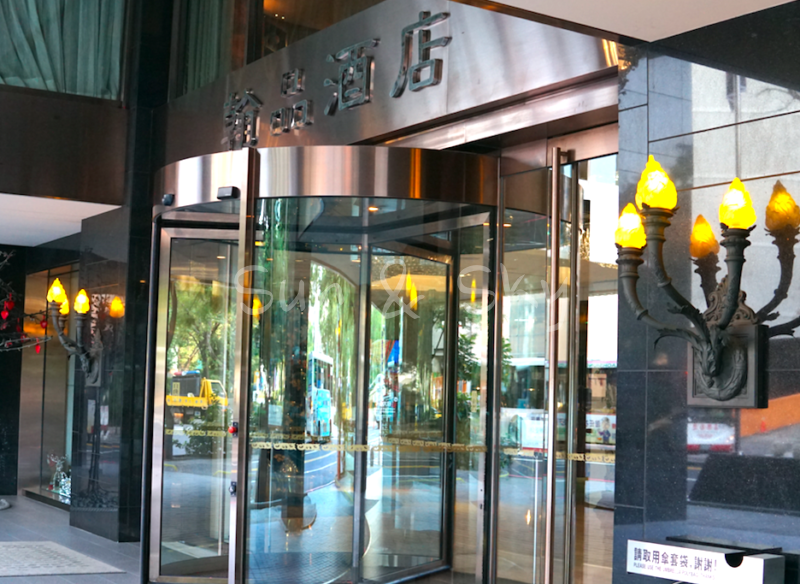 You know, myself is a simplicity person, I am looking for comfortable hotel, not gorgeous hotel. This Chateau de Chine is a little bit more gorgeous than what I need. Indeed check the rate. I stayed US$60 for a night, of course the most affordable room, and no breakfast.
My room
The room and my bed is big, and there is a small sofa too.

From Agoda
As I remember this bed has more risen foots than average of hotels. I had experienced risen foots bed in the Ritz Carton Singapore.
agoda The Ritz-Carlton, Millenia Singapore
The foots in Chateau de Chine is not so much higher than in the Ritz, as I remember, but it was higher.
From on the bed, there are a bath tub too. The bath tub itself was not big, but it was nice to let my body sink into the warm water. But I remember it took time to have warm.
There were also an independent shower booth, it is nice to use.
The most happiest is seeing welcome frites, even they are an orange and an apple. Hoped it were Taiwanese tropical fruits… you know the rate, I did not expect there are welcome fruits.
They were my breakfast, on the next morning.
Lounge
My room is on the same floor with "Lounge", actually this "lounge" is not for VIP rooms, but allowed all the customer who stay a night. If you drink alcohol, you may love to be here, you will get free beer. Me? I expected if there were fruits, but nothing. I left quickly. I saw many Japanese and Korean are in there.
It was super odd to see Korean girls are eating cup noodles with smelling of garlics.
Location
It took few mins walk from MTR station, 鹽埕埔站 (Yanchengpu) in Orange line. Take gate 2 side, there are an Elevator. It's convenient.
Both the Airport, Kaohsiung station (TR), and Highspeed railway 左營站 (Zuoying) are in the same "Red line". I am not familiar with the area where is the oldest area of Kaohsiung, where is in the "Orange line", I needed to change trains in Meilidao(美麗島, Formosa Boulevard) station, but I know.
The Formosa Boulevard station, it is famous stained glass.


(picture from Agoda)
Actually it looks this.