In 2017, MRT Taoyuan Airport Line started to run. I used to riding airport buses to/ from Taoyuan airport, what are still operating, and cheap, but actually there are traffic jam especially to the city.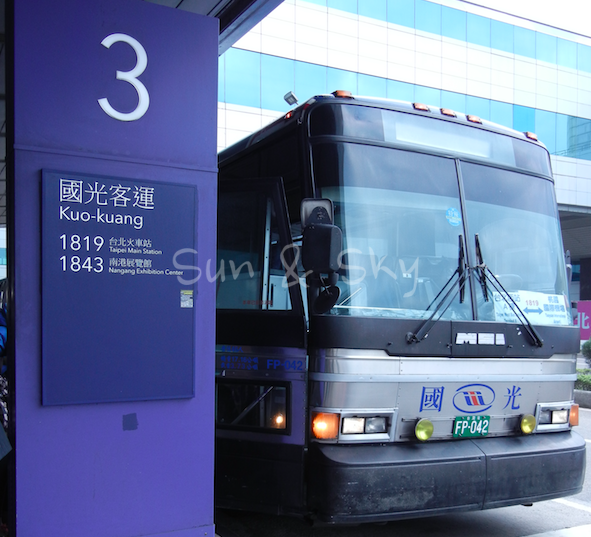 (Taken in 2014, I took #1819 bus to Taipei Main Station)
Indeed in the Taipei Station, Airport line and other lines are some distance, please be careful if you need to change at Taipei Station. Still I am thinking this is the best way to be at Taipei Station on time, but it is not always the quickest and easiest if your destination is other area like Xingyi/ City Hall, or there are some hotels which have bus stops from / to the airport, like Ambassador Taipei.
agoda Ambassador Hotel Taipei
agoda The Howard Plaza Hotel Taipei
I use my Easy Card (悠遊卡), the IC card especially for Grate Taipei area. The price from the airport to the Taipei station, NT$160, and takes 35 mins (in rapid), 45 mins (in regular).  Seems there are 4 cars or something only, sometimes you can not take a sheet.
Also, in 2019, I bought a QR ticket to Taoyuan Airport by APP with my credit card, issued in Japan.
Go down with seeing MRT signal, the "Purple" is this airport line color.
On the home, I waited for the rapid.
There are public Wifi service (I have not used), and cellphone chargers too (have not used too). It is a kind of international tourist friendly public transportation from international airports.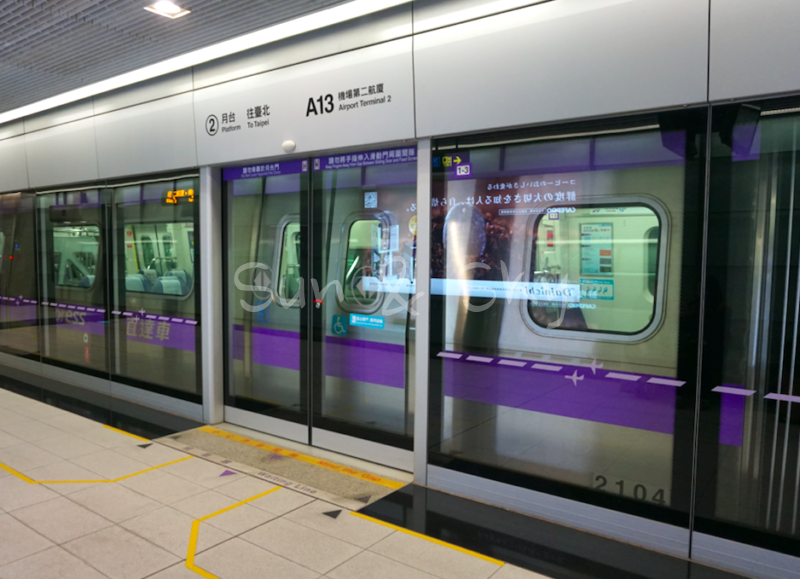 The car and sheet is here.
It past more than one year of start the running.
If you use public WiFi, please see also: Hotspot Shield VPN is an essential for independent tourists
Taipei Main Station
I often stay at Taipei Station area, southern side.
See also: Hotel Relax 5
I take A1 gate, Chongqing Road (重慶路) to south (the picture below is from Southern to seeing the Gate A1).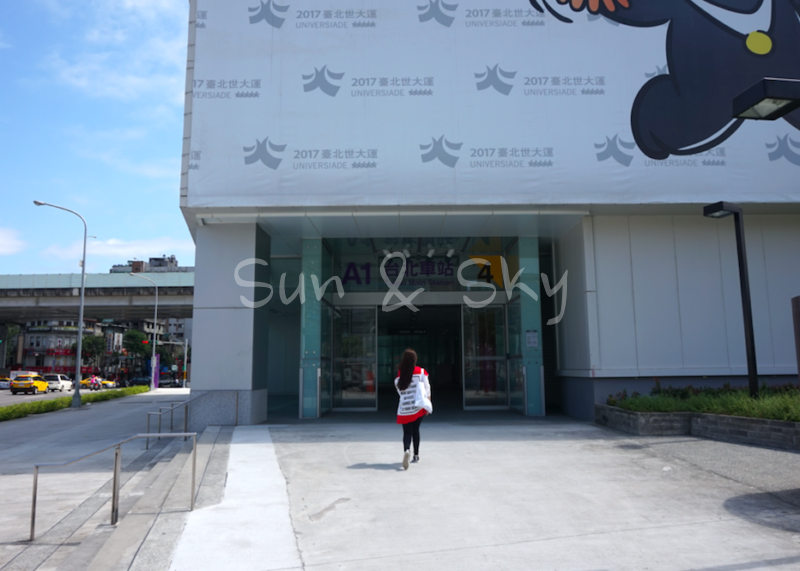 In the depth of this station, there are In-Town Check-in service for several airlines. I had used that on 2019, and it is really easy to use, and so convenient.