When in Hong Kong, some repeaters are happy to sit down at the first line in upper deck of the double decker trams.
It is also fun for me, but the most lovely carrier is Star Ferry (天星小輪).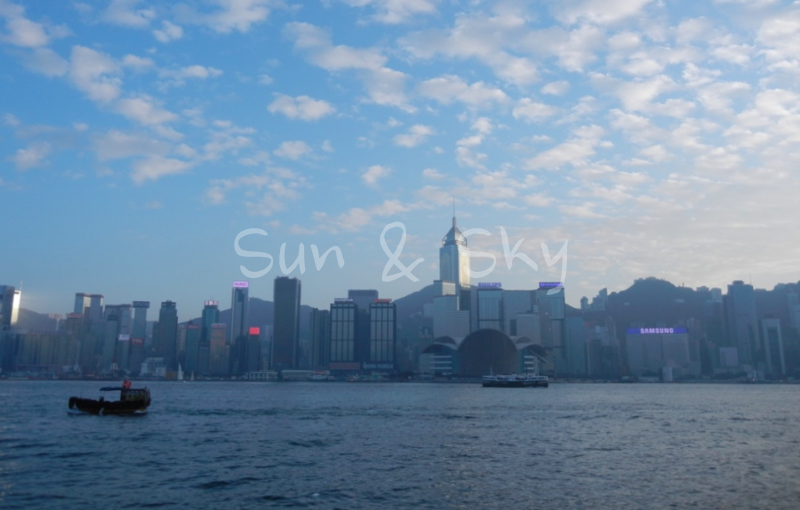 The double decker green and white small ship is the Starferry. (the left small brown ship may be fisher's, I am sure)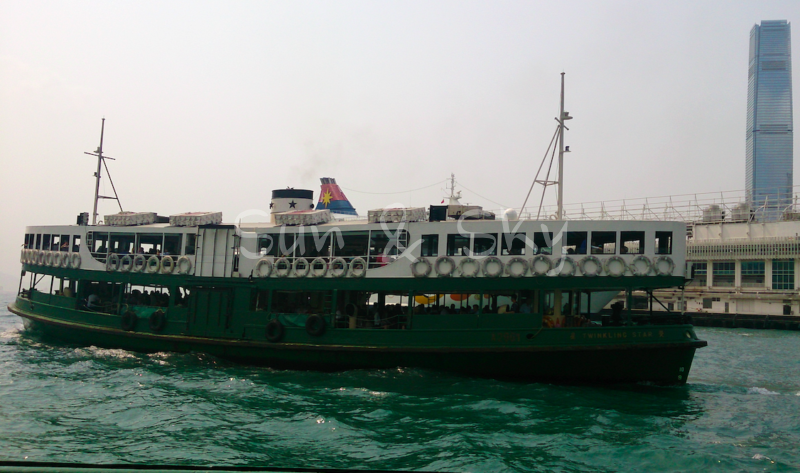 Sometimes, there are wrapped ferries.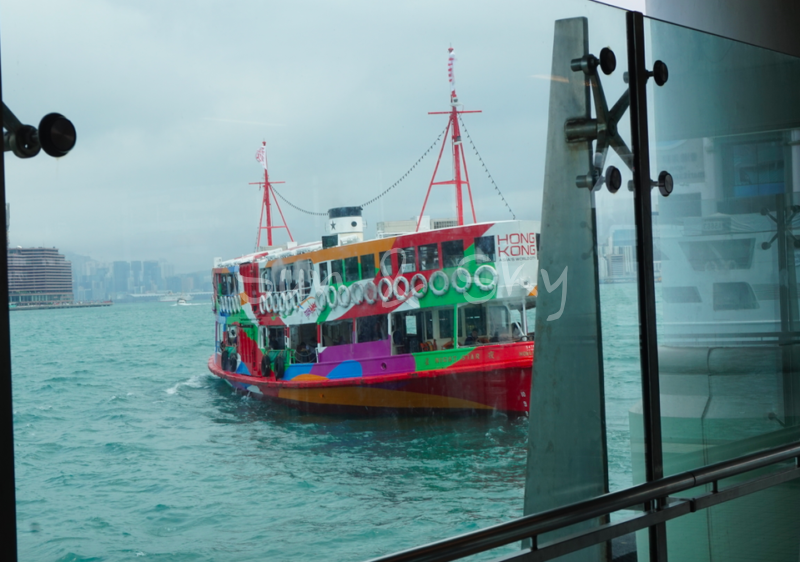 There are upper deck and lower deck, the difference is air conditioner (no heater, only cooler, it is Hong Kong).
As I remember this is the lower.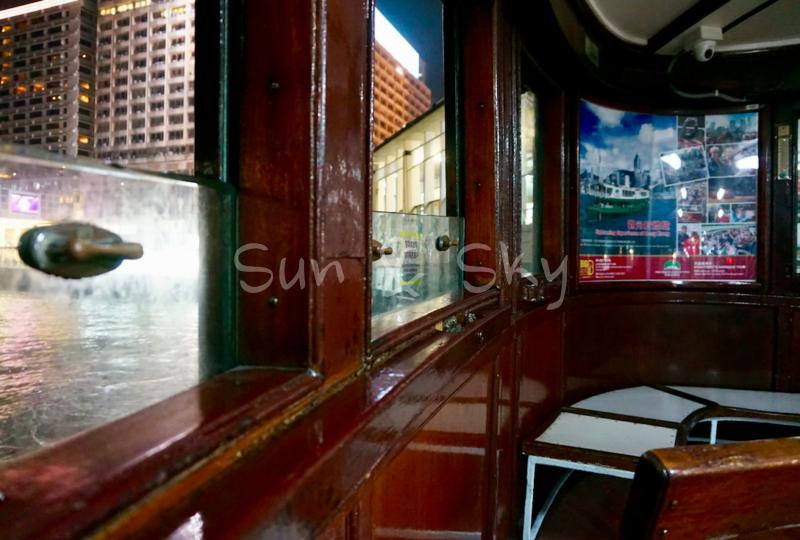 Lower is more than local transportation way.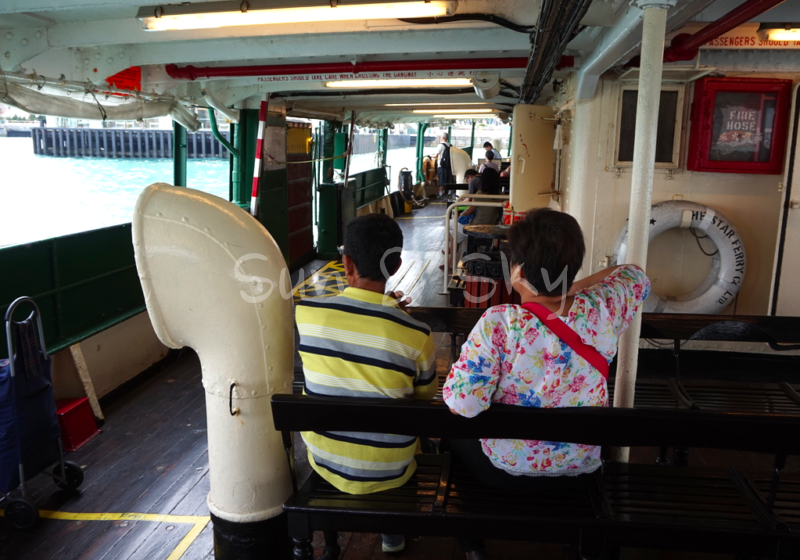 Upper is more tourists area than locals.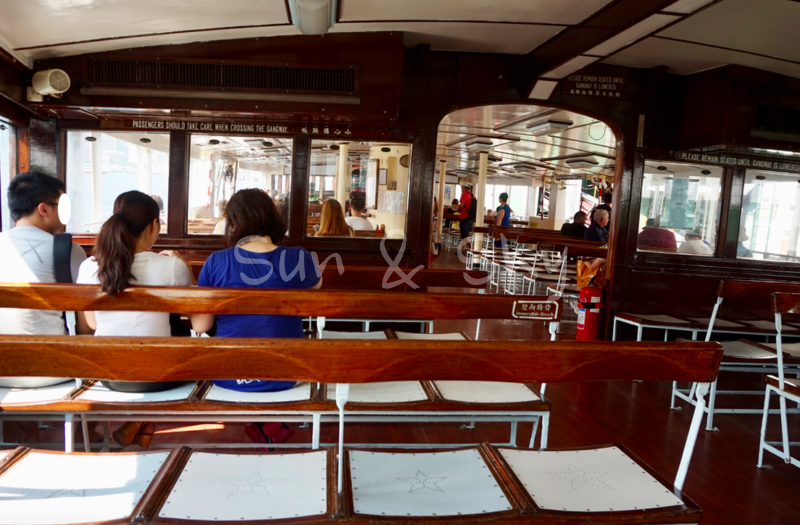 Both are fun, but for me, an Asthmatic, upper deck is better to stay.
It is lovely to see the shining city after dark.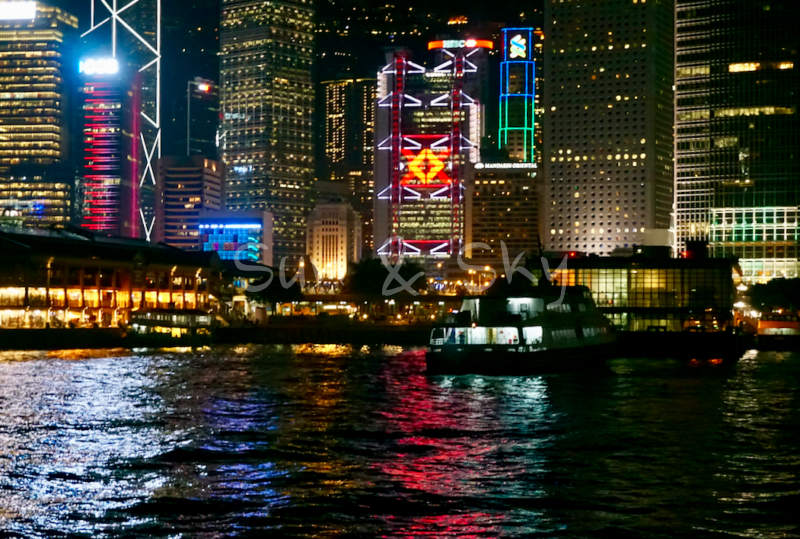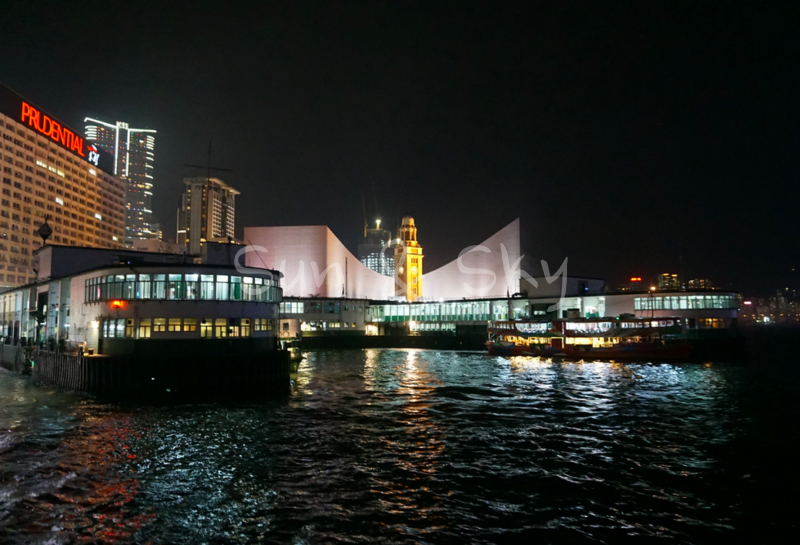 You can pay by Octopus card, it is cheaper.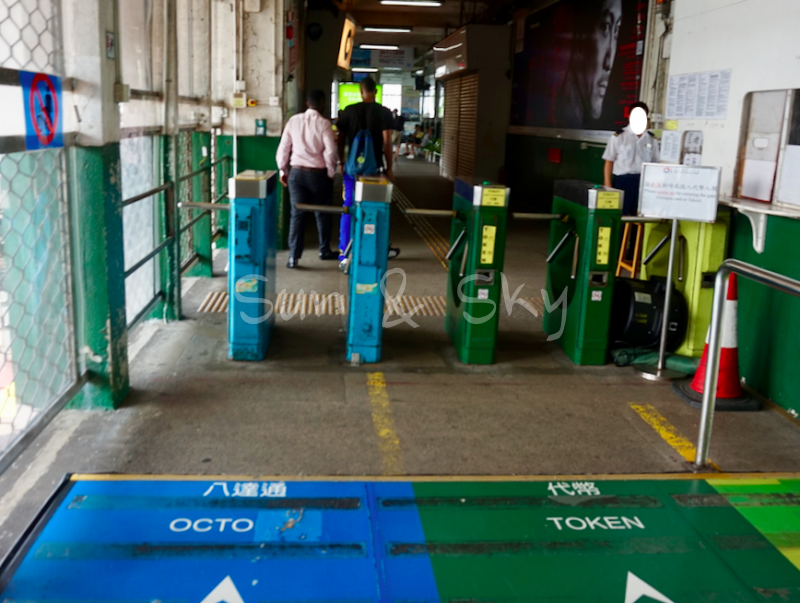 I like the window view of Starferry Piar in Tsim Sha Tsui.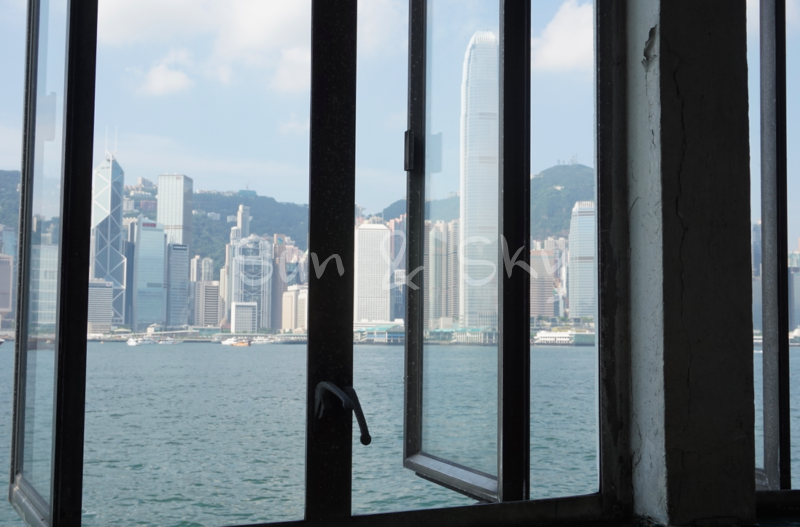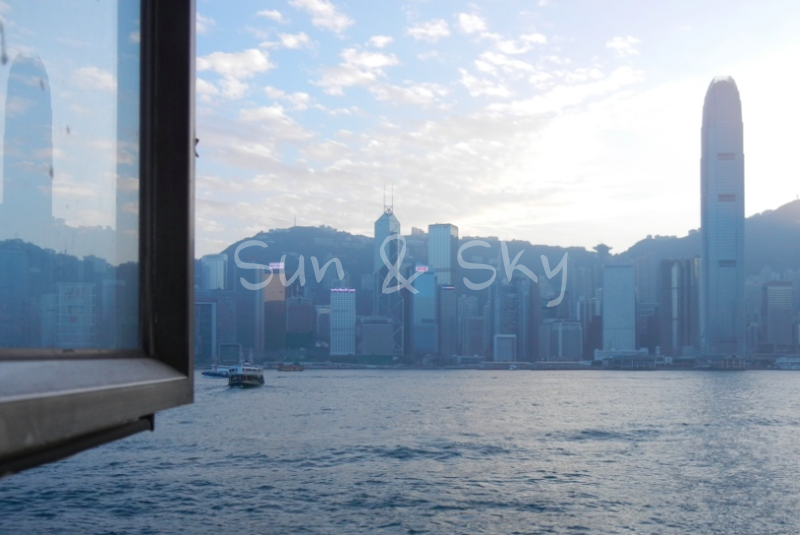 Of course the first picture is also taken in this window.
The building is also old.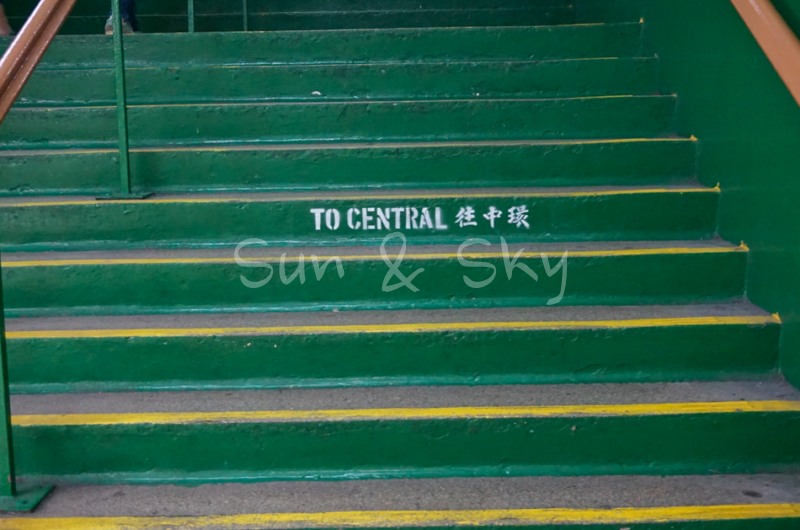 As of 2018, there are two lines.
Previously, there were Hungham line too, but not now.
For adult,
$2.7 (Upper) $2.2 (lower)
$3.7 (upper, weekend & holiday) $3.1 (lower, weekend & holiday)
・http://www.starferry.com.hk/en/service
Seems, and as I remember, there are no discount.
See also: Do not stingy with buying Octopus
In Star Ferry, they also serve tourist harbour tour. I will tell you later.