I love Star Ferry what pass Victoria Harbour, so much.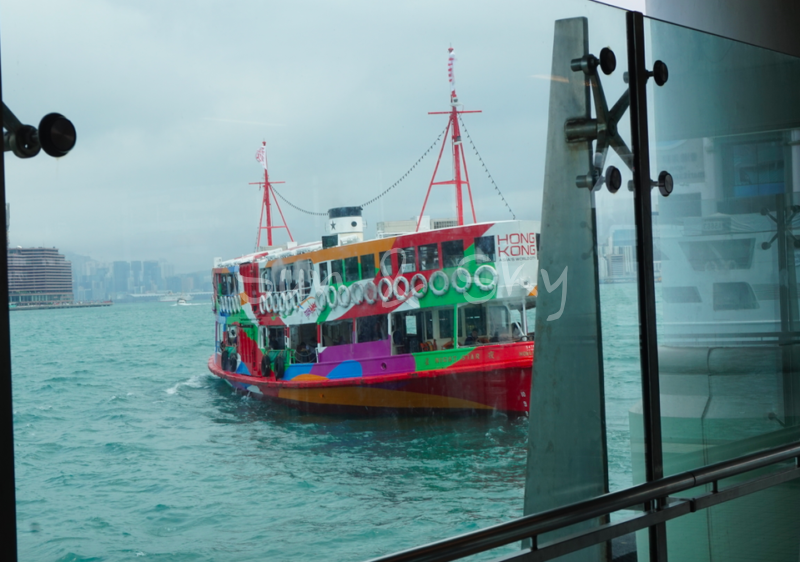 Star Ferry is a local public transportation service. They also serve tourist plan, Victoria Harbour Tour.
I wanted to see Symphony Lights from the see. In Hong Kong, both shores of Victoria Harbour, there are laser lighting at night. In this Symphony Lights Cruise, it is seeing from on road of Star Ferry.
In morning of 2016, I bought a ticket in Central Star Ferry Pia.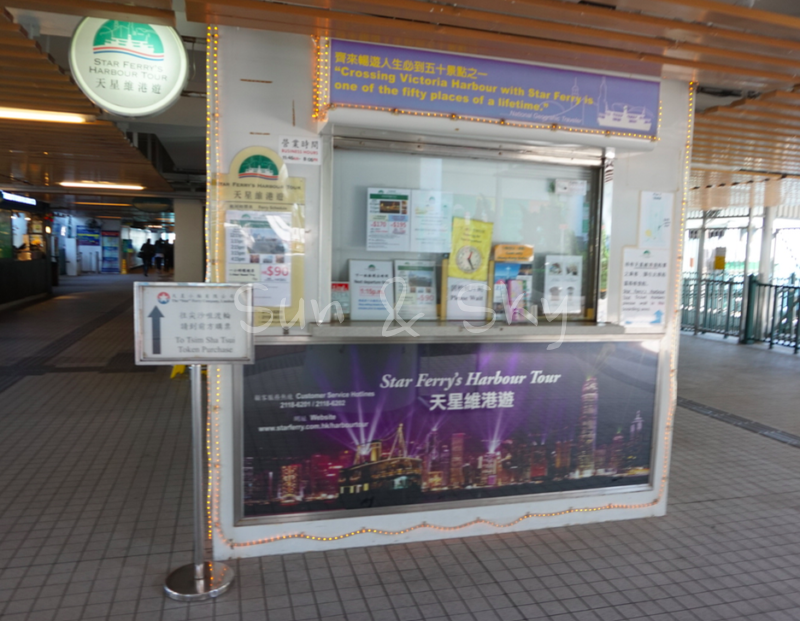 They also serve Harbour Cruise in daytime too. At the time of Symphony it is the special plan for the Symphony Lights Cruise.
The ship is not for the regular transportation one, probably this is for this cruise service only.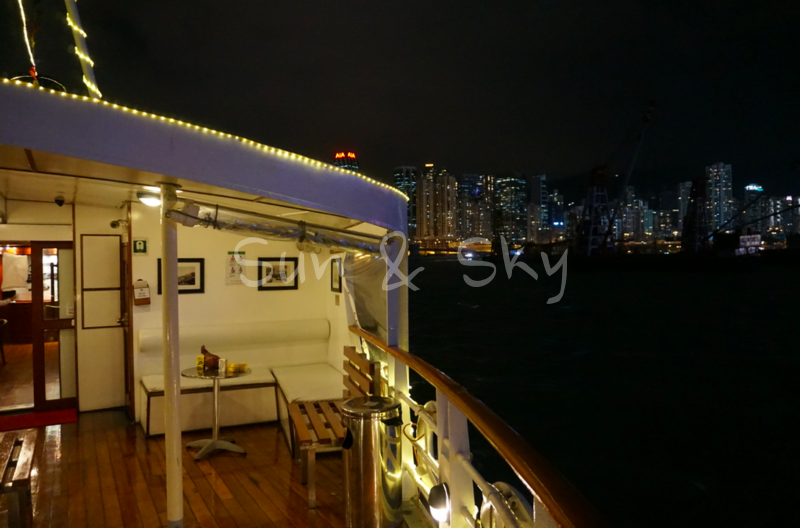 In the inside, there are a little bit gorgeous equipment.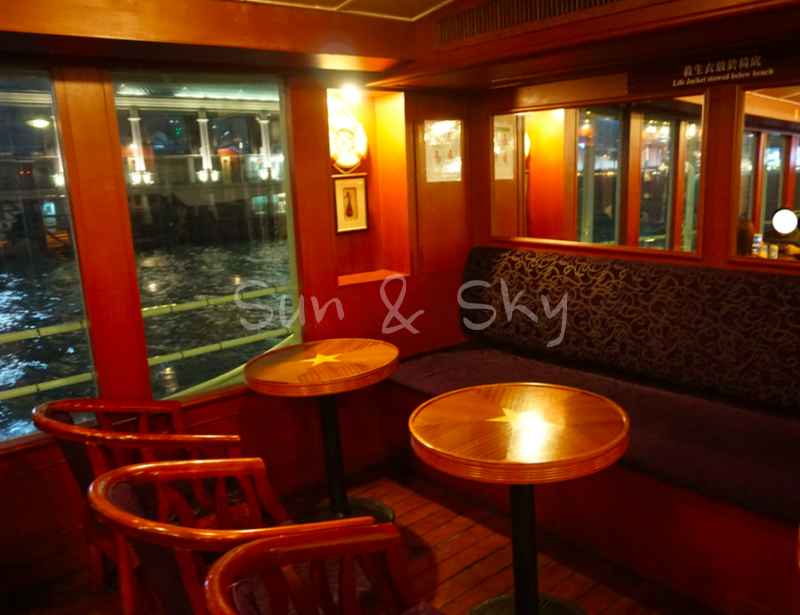 Not super luxury, but nice. On the table, there is a star mark!!! STAR FERRY!!!
In this plan, they serve "snack and drink", and I got inside of the ship. It is a packaged drink, of course "Vita"'s one, and this.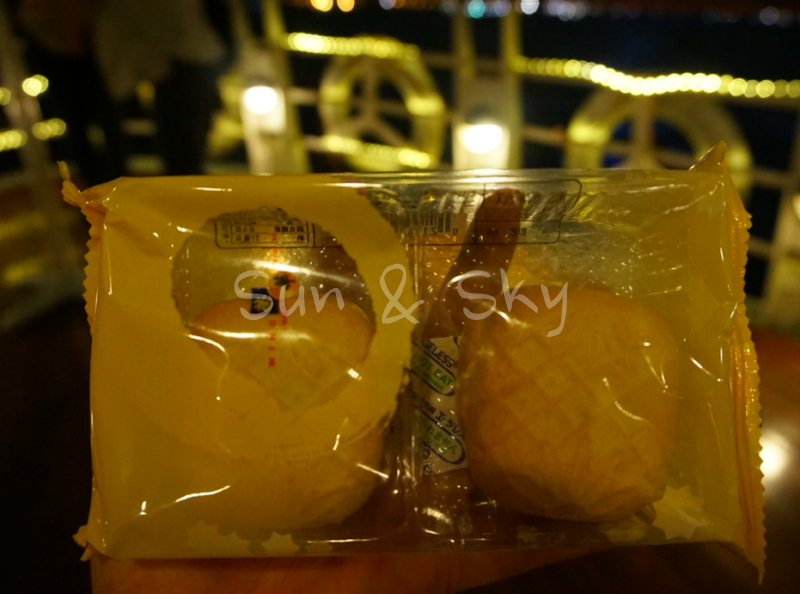 It was a pineapple cake, but to be honest, it is the worst pineapple cake ever I had eaten.
It was Nov, it is Hong Kong, the temperature is almost 20C degrees or more, warm Autumn. It stayed each of the places to show, I often be at the outside. It was more windy than I had thought.
In 2006, I went to Hong Kong to see a friend of mine, it was a transit, I remind how beautiful to see the Symphony of Lights, with small fire arts etc.
In 2016, I saw it was still beautiful, but not gorgeous like I had reminded.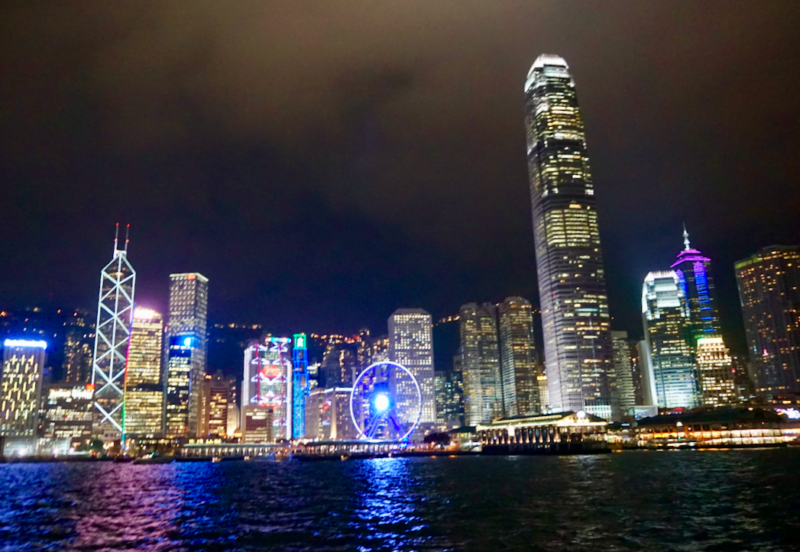 Beautiful night sight in Hong Kong.
You can take a ride of Star Ferry as regularly at night too. I am not so much sure whether it is valuable to take this special package.
There are also other night cruise service too.