I know some you visit Japan for concerts or special events. Some of these, especially big events (like Paul McCartney, the Rolling Stones class) are usually held in Tokyo Dome.

Of corse it was taken before the show started!
If you want to visit Tokyo Dome, I highly recommend staying at the Tokyo Dome Hotel. it is a big hotel but not a 5-star one such as Hilton or Hyatt. If you're a simple person like me and you want a convenient place to stay, then Tokyo Dome Hotel is your best option.
See also:Tokyo Dome Hotel
While you're there, I also recommend visiting the Koishikawa Korakuen (小石川後楽園), a lovely Japanese Garden, located beside the Tokyo Dome. Entrance fee is only ¥300 for an adult.
The jet coaster is the amusement park settled in Tokyo Dome City.
During my stay it was Autumn, so I enjoyed seeing colourful leaves.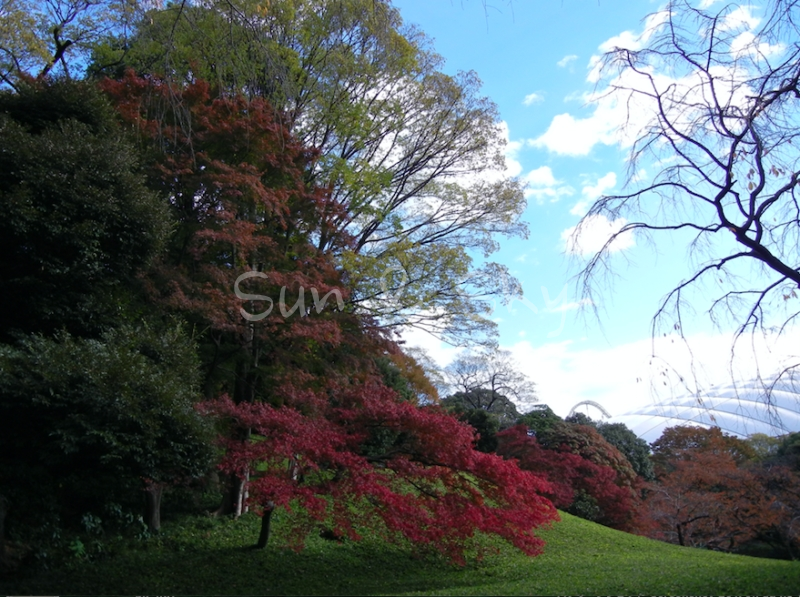 See the Dome on the lower right side of the picture It's  funny, isn't it?
Beautiful leaves in classical garden, with modern buildings 😀
It is the centre of Tokyo, and as mentioned need to pay, but it is not a grand sanctuary, like the Palace. No worries, you can enjoy the sights, but be modest.
Price: ¥300 for an adult.