In April 2023, I stayed 2 nights in Toyoko Inn Busan Seomyon. It is a branch of Japanese Business Hotel chain "Toyoko Inn (東横イン)". I am a Japanese, I told with them in Japanese :).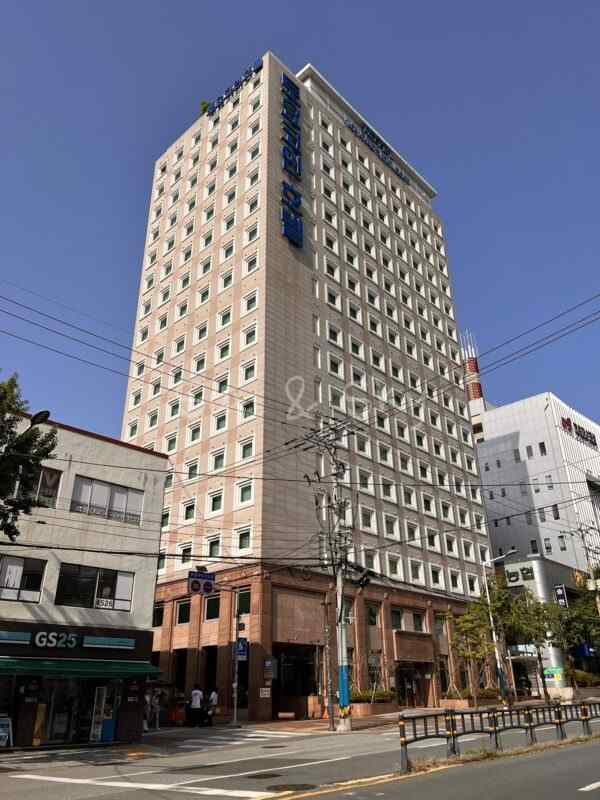 I chose there due to the location, coin laundries, and smoking prohibited whole of this property. Generally I rarely choose Toyoko Inn branches in Japan, they often have non-smoking rooms and smokable rooms even in new properties, but in Korea, they have some smoke-ban properties, this Toyoko Inn Busan Seomyeon is one of them.
Room & facility
Here is my room. It is not a big room, but clean.
Bed, desk & chair, refrigerator, and bath & toilet. They are pretty enough.
The hotel itself was quiet, and I felt someone are in my next rooms, but not so much noisy. I heard someone (drank) in outside was singing. The noise was from outside.
Typical Japanese Toyoko Inn toilet & bath.
The reception gave me a skincare set.
They were not bad.
There is a coin laundry. If you haven't brought detergent, we need to purchase it in an auto vender at a lobby. You may be able to use T-Money, and transportation IC card.
Also they accept only 1,000 Won bills, if you don't have enough bills, ask the reception, they change it. I changed from coins & 5,000 Won bill.
In the laundry machine, I could not even in English notes, all were in Korean.
Breakfast
Toyoko Inn serves breakfast, the quality is not bad as without payment, and the variety is really up to the hotels, and in this Busan Seomyon, they serves lots of variety, but they were mainly "Korean XX" with Kimchi taste.
My stomach condition is not good, I can eat Kimchi, but I don't say it is for me, I decided to deny to eat Kimchi, what is too spicy for my condition. I got diarrhea in the next morning when I eat spicy foods while I was in Busan.
The white one in the dish is Tofu (豆腐).
Nearby…
In this hotel is located Seomyon, but from Seomyon station, I needed to take few mins to walk, on the road there were even two Starbucks and few probably local cafes, at least two convenience stores.
In morning, plastic garbage were spread in the road, I stayed two nights, and I saw twice, I am not sure whether it is regularly happen in there or not.
After dark, even 10:00 PM, there were many people in the main road, I did not feel anything danger. Busan is safer city, I felt. I don't recommend to walk the narrow paths.
NC Department in Seomyon
From my window, you can see "NC" something. It is called "NC Department".
For me, "Department" should be more luxury, Lotte or Shinsegae are "department", and they are so casual, in good and bad.
The good point is that there were "Kim's Market", a super market. I purchased few.
Totally to say, this hotel is good to stay.