In Nov 2019, I visited Macau through Hong Kong Airport.
There are options to buy SIMs for Macau and Hong Kong each. I saw a booth of SIM sellers or so in Taipa Ferry Terminal, Macau.
But I chose a roaming SIM for covering both Hong Kong and Macau. It was the easiest way to do nothing on my phone and SIMs.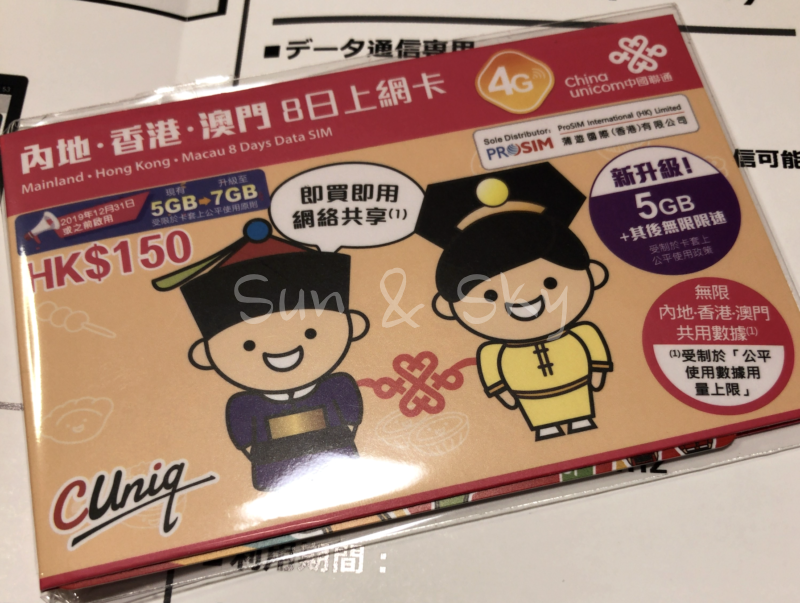 Previously, I had used a SIM by China Unicom HK, it was 3G/ 1GB model. This is what I bought in Oct 2019, it was 4G/ 5GB in the same price. Great.
You needed to active "roaming" to use.
There are other SIMs sold by China Mobile Hong Kong, I am sure!
In Macau
In Macau, it is connected to "CTM".
(The Background photo is taken by me.)
3-Macau- NTT Docomo is my daily SIM in Japan, it is ready for phone calling from Japan. CTM-UNICOM HK is this roaming SIM.
The speed is enough for my using.
In Hong Kong
Here is the shot in HK. There are no roaming mark.
In Mainland China
This SIM is often used for climbing over the Great Wall of China. In Nov 2019, there are no time to cross the borders between Macau and Zhuhai (珠海).
While I was taking the ferries from/ to Hong Kong Airport, it was going through the coast of Shenzhen & Zhuhai. Generally there are no networks, but it rarely catch something (but no shot).
Originally I planned to visit Xi'An in 2020, maybe I should switch it to 2021 for my health. I will update in this article: How to climb over the Great Firewall of China.