I am a regular visitor of Hong Kong, which is the very place where I purchased my first foreign prepaid SIM for my unlocked phone.
It is super easy to buy local SIMs in Hong Kong, and in my experience, 2/3 of convenience stores (7-11) have some local SIMs. You can also obtain prepaid SIMs without needing to show your ID.
So, it is simply a waste of your time to search for which are good and which aren't. You need to consider what you need the SIM for.
Required: USSD
Before going any further, I recommend that you bring your phone; you can get SMS, or send USSD codes.  Hong Kong prepaid SIMs offer many prepaid plans you can activate when you get a data connection, but you need to buy an affordable and suitable plan for your use with an USSD code.
You need to check whether your tablet can be unlocked, and whether you can send/accept SMS or type USSD code.
If you only have a tablet without SMS or USSD code, I recommend that you go into a  telephone company's physical store: 1010 (CSL) and China Mobile HK can be found in the arrival hall at HK Airport. I went to 1010 to set up my iPad WiFi+Cellar model.
SIM
Hong Kong only, and few days
If you are from Asia, some people often spend days in Hong Kong only; I sometimes do this too.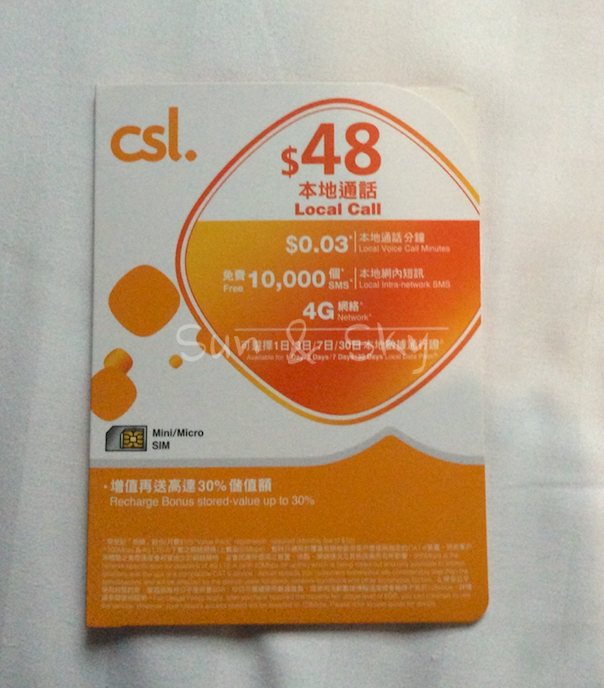 If you're simply looking for a 4G prepaid card, the cheapest will probably be  2 days (48 hours) with call type for HK$48 . I bought this CSL, and 3 HK of this rate. There are also 5 day types which can be cheap. Just ask the staff about which kind would be suitable for the length of your stay.
If you are coming to HK by plane, this will be one of the cheapest options. US$7 for 5 days and 1.5 GB may be affordable. I think this is provided by China Mobile HK.
KKday Hong Kong 3G/4G Traveler SIM Card
You can also buy a local SIM in Travelex, where you exchange currency. They don't charge any extra and some stores are open around the clock.
I bought one, and it was the same price as indicated on the package. I remember it cost less than HK$100 and was provided by China Mobile HK.
Hong Kong and Macau
I have been to Macau, although not  in this decade. I've heard that there are prepaid SIMs in Macau too, but how long will you be there – 8 hours? 2 days? There are HK & Macau plans offered by China Unicom HK. There are no branches in HK Airport, but I think you can buy them at  7-11. China Mobile HK also has SIM plans for Hong Kong & Macau. You can ask in the CMHK store in the airport.
If you prefer, you can purchase a  HK Only SIM and a Macau Only SIM.
You can collect your  Macau Only SIM at Macau Airport or Macau Port (I don't think you can pick one up at the  Taipa ferry port, so if you buy one, check where you will be arriving).
KKday 【澳門上網SIM卡】澳門電訊 3天/7天網卡(澳門機場/碼頭領取)
Also, if you are flying to Hong Kong or Macau from Taoyuan Airport, Taipei, and you want to make sure, you can purchase one in KKday, and pick it up at Taoyuan Airport. I sometimes fly to Hong Kong through Taipei, I like Eva Air (BR).
I think this is a Unicom HK SIM.
KKday PICK UP IN TAOYUAN AIRPORT 【港澳上網SIM卡】香港澳門 7天網卡(桃園機場取件)
Hong Kong and Mainland China
I travelled  to Guangzhou from Hong Kong by train. This was my first visit to Mainland China, and it was a long 2 days of travelling.
I also bought roaming SIMs in HK to climb over the Great Firewall of China.
See also: How to Climb over the Great Firewall of China
The current most useful SIMs are China Unicom HK 2GB data SIM and China Mobile HK 1.5GB data SIM. I used China Mobile SIM when I was in Shanghai in 2015.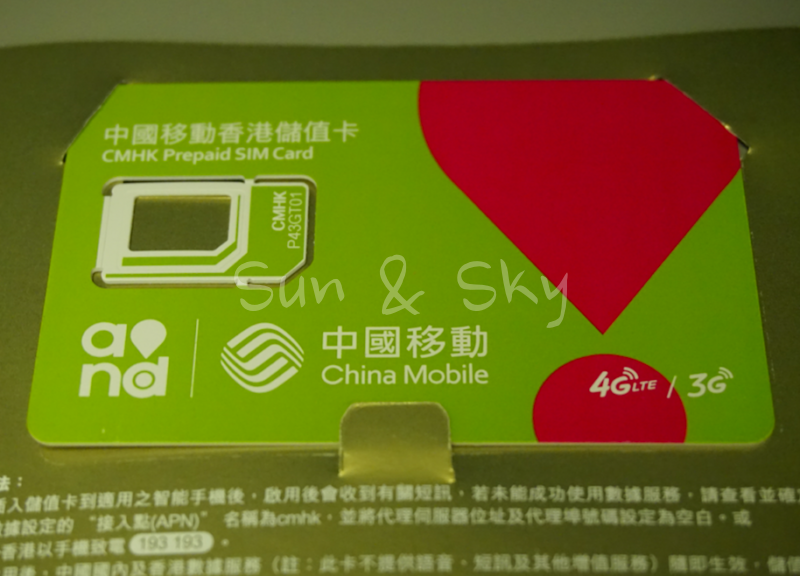 If you wish, you can pick  this SIM up in the China Mobile booth, or alternatively preorder it in Kkday and pick it up in HK Airport.
Kkday China 4G SIM Card
Where to buy
7-11
As I mentioned, many 7-11 stores sell prepaid SIMs, but not all of them do, so check first.  You should be able to buy one  in the airport branch.
Here is the  CSL SIM again, I bought it a local 7-11 in North Point.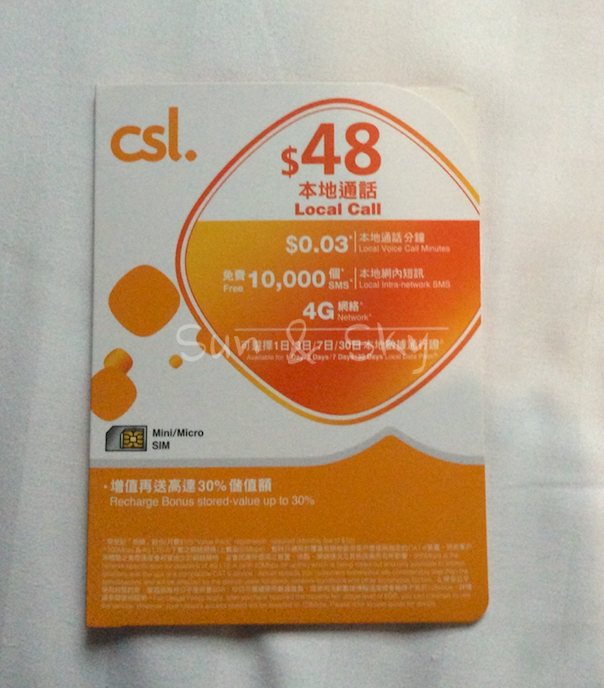 1010 (CSL), China Mobile HK, 3 and China Unicom HK physical stores
In HK Airport, there are physical stores of 1010 and China Mobile HK.
China Unicom HK and 3 HK had discounts on the counter, but you can find bigger physical stores in the streets of HK.
As I mentioned, if your unlocked device does not accept/send SMS or type USSD code, go to the official stores and ask for help.
Auto venders
I had seen SIM auto venders in MTR Hong Kong station, and at the Star Ferry port.
I bought a 3 HK one in MTR HK station from an auto vender, but sometimes the machines don't have the cheapest ones (2 days, 3 GB or so), so they're not always very reliable.
Sam Shui Po (深水埗)
In Sam Sui Po, there is an avenue named "Apliu Street"(鴨寮街) where you can purchase prepaid SIMs and some devices.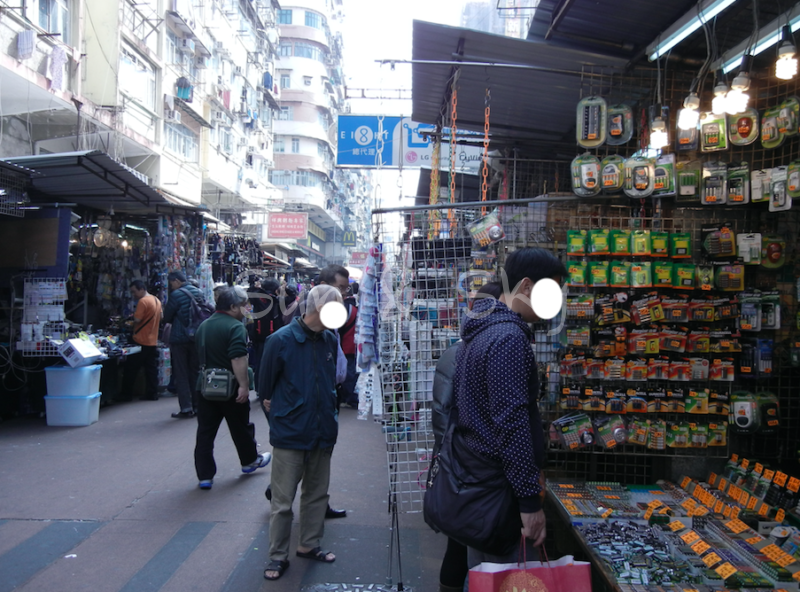 (I do not remember this is the Apliu Street or not, but it is Sam Sui Po, 2014)
They are cheaper, and some  sell SIMs which are due to expire, so think about when you need to use it. I was excited to go there, and while I was there, I bought some SIMs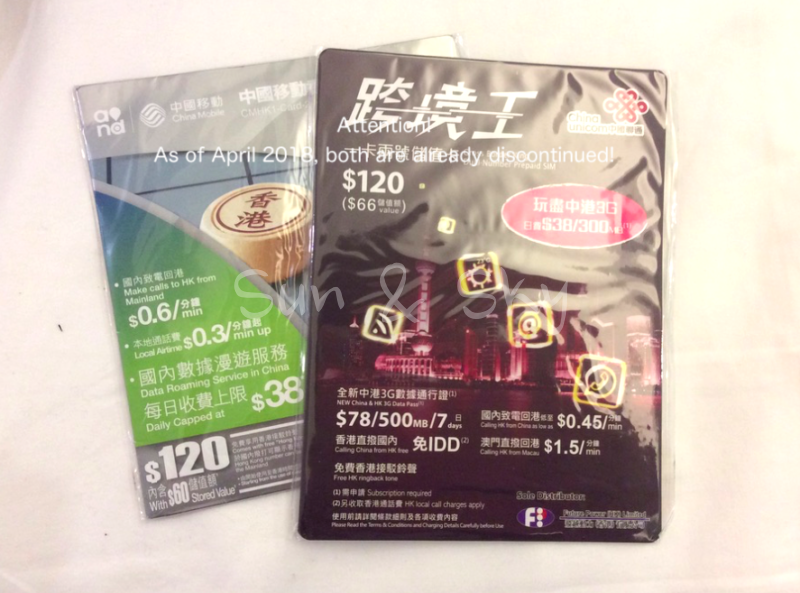 These are the SIMs I purchased there, but as of 2018, both have been discontinued.
They also sell some wired things; I know a Japanese lady who purchased 3 UK prepaid SIMs there too. You can get not only 3 HK, but also 3UK SIM too, wired.
Amazon or Kkday
I have also purchased SIMs from Amazon Japan, and so far have had no bad experiences. 
As I mentioned, if you have time to pick up a SIM in HK Airport, it can be a good idea to buy one in  KKday.