In Nov 2017, KKday gave me combination tickets of two National Palace Museums, Main Museum of Taipei, and Southern Branch of Chiayi.
See also: National Palace Museum (Main Museum in Taipei)
Kkday National Palace Museum Ticket Package
Southern Branch (in Chiayi)
The new Southern Branch is in Chiayi (嘉義), located in Mid-Southern part of Taiwan.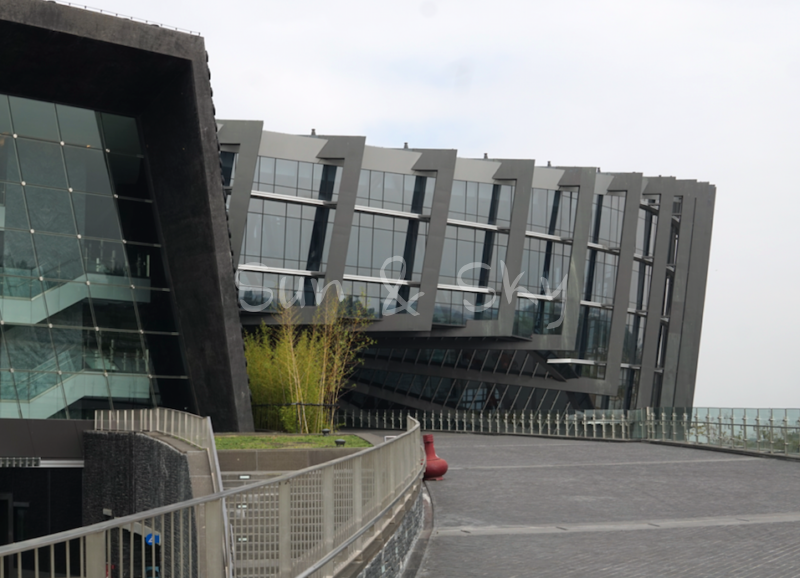 It is new, and actually it is not so much convenient area. Unlike Taipei Main Museum, it is less crowded. I could enjoy as I wanted.
See this pots! It looks like as if designed in 1970s, but actually it is 1700s.
Beautiful stone dish!
The special exhibition of ancient ships for the season of Nov 2017 was also great.
In person, I am feeling the Main Museum is featuring "Republic of China", I can understand due to the origin.
In other words, I rarely feel things are in Taiwan, a land of frontier, but feeling as if I were seeing things in the Historical Centre of Great Chinese culture (Japan is a part of). This is the very Taiwan as "Republic of China" is insisting they are the legitimate successor of Mainland.
Indeed in here Chiayi, I felt they are featuring not only "China", but also "Taiwan", probably due to the special exhibition what featured for the bureaucrat of Qing Dynasty born in this city of Chiayi.
It was also an interesting impression.
Canteen
There is a canteen, I ate, because seems there are no restaurants near of this museum. But not so much tasty what I ordered was.
Tickets
As I had told you that it was combination tickets gave sponsors by KKday.
April 2018, the ticket price for this Southern Branch is NT$150.
I went to the Chiayi Branch first, and shaw the voucher sent from KKday on the ticket counter, I got two tickets.
Kkday National Palace Museum Ticket Package
The longer ticket is for Taipei Main Museum, and the upper card sized ticket with a QR code is for this Chiayi Southern Branch. Unlike Main Museum, in this Southern Branch is controlled by this QR code.
In here, I also rent a audio guide, as I remember it is NT$100, my passport is a deposit, and return point (for me, it is perfectly passport pickup) is another place, it was not comfortable, but I could pick up my passport safety.
Way to go
Go to the Chiayi High Speed Railway Station (even if you are in TR Chiayi Station like me, you need to go to HSR Chiayi Station by bus), and take a ride to this Southern Branch. 15 mins or so. From TR Chiayi Station to HSR station Chiayi, it takes more than 25 mins, and you need wait for the bus to the museum. It can be convenient for you not stay at the city of Chiayi, but stay at Taichun or Kaohsiung, or keep yourself at Taipei.
There are so many people who may talk to you in the HSR Station. They are taxi drivers. I never recommend to take taxies not in the taxi riding spot. If you could not find well, please go to the station to find information corner. They help you.
KKday National Palace Museum Ticket Package