I like seeing ancient Chinese ritual bronzes. If you are like me, there is a must see museum, Shanghai Museum.
I went to there April of 2015. It was a wonderful place to visit for me.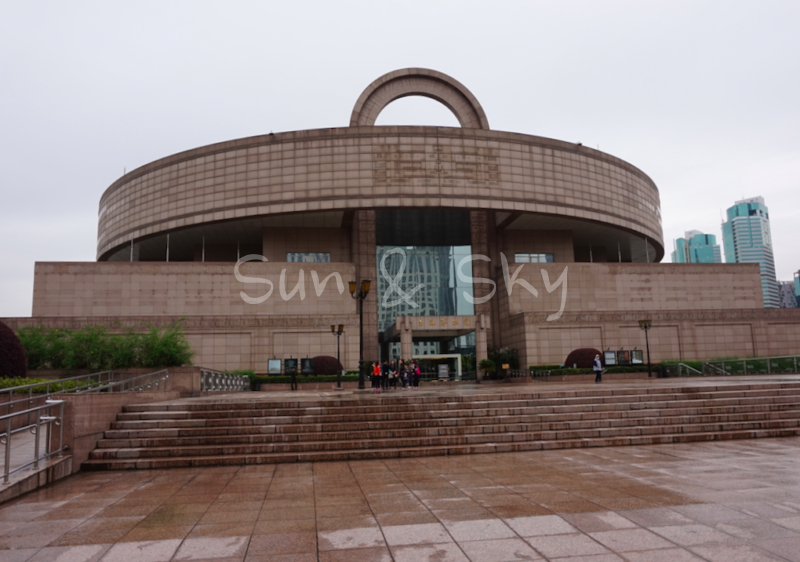 Probably due to this museum is free, it is so crowded. Seemed there are not only tourists like me, but also locals of Shanghai.
It was so cold air conditioner, I needed to wear my cardigan. Pleased not forget your cardigans or stools if you often feel it is cold in the museums.
Bronze Collection
I have heard that their Bronze collection is the most biggest among China.
See! This is the very "artemisinin", as Latin. Lovely "lake".
But my favourite is this.
It is surprisingly reality of these Asian Buffalos.
Do not miss here.
I am not sure whether it is Taotie(饕餮)or not.
Of course there are other exhibitions like treasure stones, but I backed to the bronze collection.
Facilities
Chairs for tired legs
There were few chairs out of the rooms. When you are tired, you can not sit down on the exhibition rooms.
Canteen — do not recommend, in person
This is the very city center, but I am not so much sure about this city of Shanghai, I ate at it's Canteen.
A beef noodle, tasted….. so bad……:(
It's not only not for my taste, but also expensive too.
Location & Fee
Free to visit
In this museum is free to visit, but there is a security for your handlings too. Due to the security check, it is long cue to enter.
After knowing this museum, I found the reason why I had seen some Asian, probably Chinese girls in the Metropolitan Museum of Art in NY, whome I felt both the group and the clerk are "sad". These days, the MET did not fix payment, but we could decide how much we pay. I paid US$10 or $20 up to my wallet, but the Asian group of 3 in front of me insisted US$5 for 3. The clerk frowned even to me, she might think I am a bunch of them. I was not fun for me, and strong memory of the States.
Anyway, I learnt in Shanghai, there are countries and cities who serves great museums in free.
Way to go
I got off at Subway station People's Square and walk. It was a comfortable after rain morning.