Do you use WiFi while traveling? Are they safe? Really Safe?
Do you use free wifi when you are traveling? Do you expect a secure wifi connection without paying for it? Are you truly thinking that the WiFi you are connecting to in your hotel, airport (including luxury lounge), or some other public area is safe?
I don't think so.
It is super easy to set-up phishing WiFi, to pretend it is an authentic connection, or to hack authentic WiFi to steal your information. I, personally, cannot do this, but I know people who CAN, but DO NOT.
Local/ Roaming SIMs may be safer, but there is no reason to not subscribe to a paid VPN
I would guess local or roaming SIMs are safer to use than free wifi, and it is easy to connect to as long as I can catch the signal. I basically buy prepaid SIMs when I go abroad. However if it is just a short stay/transit/difficult to buy SIM, I may need to roam but can be not easy to connect to the Net.
What are my options?
Trying to find free or cheap WiFis, in public are, McDonald's or Starbucks. I say again, I do not think none of they are safe. Trying to be safer, I use VPN, paid for subscription.
I think paid VPNs is safer than free wild VPNs.
Mine: Hotspot Shield VPN, lifetime account, "Premium"
I would not recommend using the free version
Over the last few years, I repeatedly used Hotspot Shield VPN. They also provide a free version, but I do not recommend using this.
I saw some worrisome advertisements of "uncertain" security sites displayed in the free version. Also, in the free version, they would only allow me to connect to the USA.
For my business, and for information security, I MUST connect to Japan, while I am out of Japan. I needed to get the paid version so I did not have to worry about the wired ads.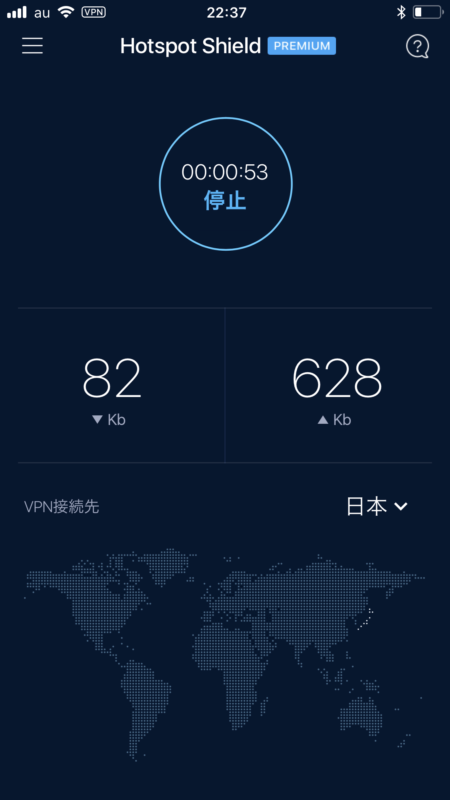 What "Premium" means?
So, I bought the one-year account called "Elite" three times, before finally deciding to buy the lifetime account called "Premium".
In actuality it is active for 10,000 days, but you know, that equals more than 27 years! I may out live my subscription, but the technology may be changed by then anyway.
Comparing the prices, I have been using this VPN for more than 3 years, and the lifetime account is not much more than buying 5 single year subscriptions. Had thought i may use more than 5 years, it is affordable solution.
My recommendation is to start with a one-year account to know whether or not it is a good fit for you. For some people, it is totally a useless.
You can connect to a lot of countries, but it is useless to/from China
The best  thing about this VPN is, it allows me to connect to Japan, as well as many countries.
See!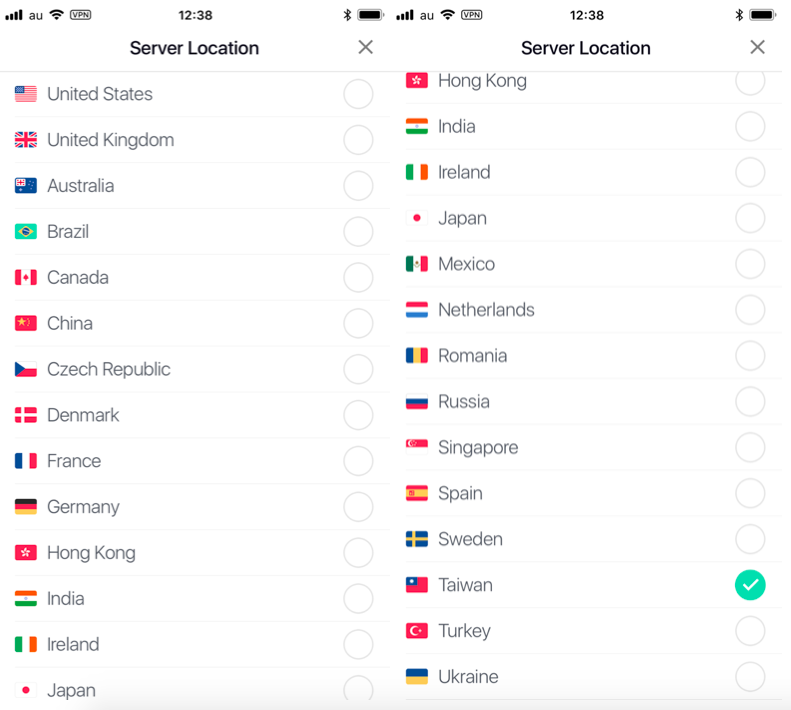 Connections to Hong Kong or Taiwan or Japan, the speed is fast enough.
China is tricky. If you know about Chinese internet issues, aka Chinese Great Firewall, it is hard to connect to Twitter, Google, Facebook etc. This VPN does not work to climb over the "Wall" from Mainland China and vice versa.
See also: How to Climb over the Chinese Great Firewall
You can use up to 5 devices on one account, which is more than enough for me. You can also delete old devices you are not using and add on new ones.
You can also safely enjoy the internet when you are in your home country with this VPN.