In this article, I am not talking about how to get to the city centre from Narita Airport or Haneda Airport. The main topic is my way to transit in Tokyo. This article may be helpful if you are heading for Shinagawa or Ginza, but if your destination is Shinjuku or Shibuya, it is not for you.
I have not yet made this journey, but when I do, I may use the Airport Limousine Bus, as my friends have recommended it to me.
They can help you.
KKday 【Airport – City Transportation】Keisei Skyliner & Tokyo Subway Ticket
Kkday Tokyo Airport (NRT / HND) Private Transfer to Tokyo (This bus is not meaning Narita-Haneda direct bus)
Transit in Tokyo; two airports
I am a resident of Western Japan, and I sometimes take international flights to and from Tokyo: some of my friends live there, and I like to shop there.
There are two airports in Tokyo, Haneda and Narita. Originally Haneda was for domestic flights and Narita was for international flights, but currently, Haneda has many international flights, and Narita is starting to offer LCC domestic/international flights.
From my nearby airport, there are no flights to Narita, so when I want to fly to/from Narita, I need to go to/from Haneda.
How to transit between the two airports in Tokyo
Direct bus by Airport Limousine
When time is tight or I am tired, I take a direct bus, by Airport Limousine.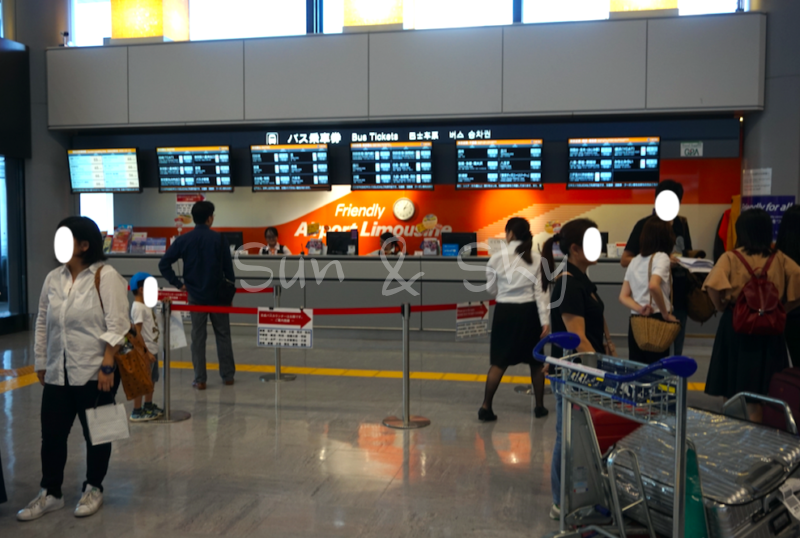 It is ¥3100 in one way, I buy in the counter.  Takes 60 mins to 90 mins. There are direct trains but they are not always running faster, because they need to go through Subway Line of Asakusa Line, it takes 90mins to 120 mins. If you want to save time, my recommend is Bus.
Going to Yokohama by bus to shop
I have also taken the Airport Limousine to go shopping in  Yokohama. In the Yokohama Terminal area, there are some commercial buildings and department stores. It is not very crowded, and there is the Keikyu line which you take to get to Haneda Airport.
See also: JAL City Hotel Kannai Yokohama
Direct Train
When I have enough time to shop and want to save money, I often go to Ginza or Shinagawa.
From Narita, take the Keisei line (blue), or from Haneda, take the Keikyu line (red). The two are linked through the Asakusa Line (subway, red).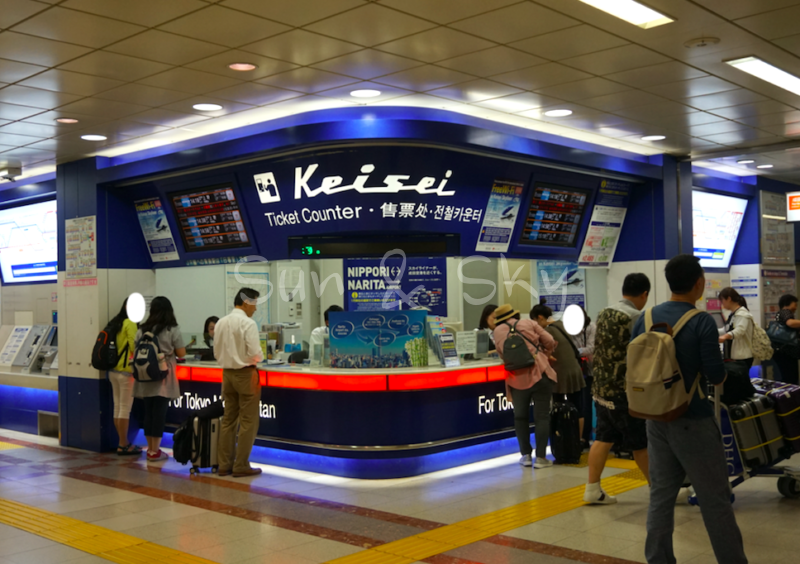 (Keisei Narita Airport Station)
I took a train from Haneda (I actually got a sheet in Shinagawa). These cars are going back to Haneda Airport.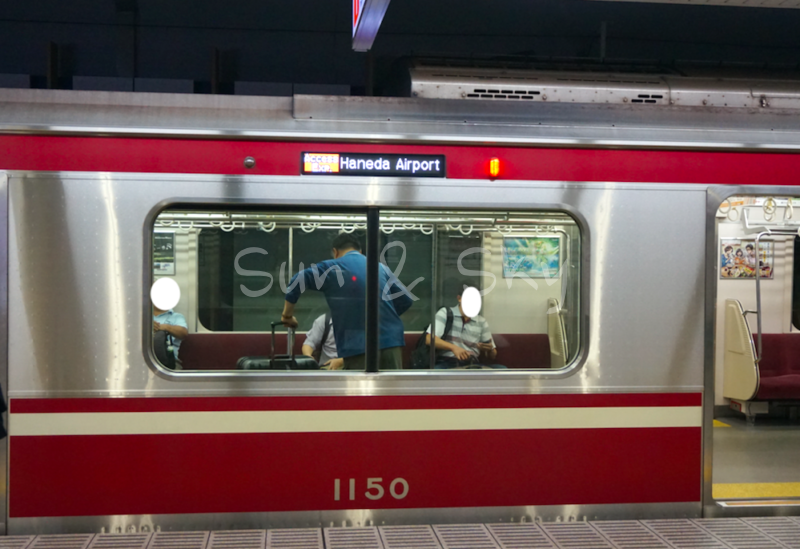 The train from Narita is called Access Tokkyu (express), and the train from Haneda is called Airport Kaitoku (rapid). Both take 1 hour and 35 mins and cost ¥1800, when they go to "Keikyu Sky Access Line". There is also the Keisei Line (Keisei Honsen), which brings you to Narita Airport, but there is no direct line from Haneda, I am sure, and if you take the Keisei Line, the total price is cheaper, but it does take time and you need to change trains in Aoto Station or somewhere.
When I am not so tired, I take Access Tokkyu or Airport Kaitoku.
I know a lady who often gets sick on the Keisei Line, but I actually find it super comfortable and am able to get to sleep (zzzzzzzzzzz). Anyway, I take this line to my final destination (there are two stations in Narita, so I need to pay attention to which is mine).
I do not take the Sky Liner, because it goes to Nippori Station, which is in Easten Tokyo, and so on a different side to Haneda. If I took the Sky Liner, I would need to change trains in Nippori to Shinagawa to the JR Line (Yamanote Line), and then in Shinagawa to the Keikyu Line. In total it would take over 1 hour 40 mins, and I would need to change trains twice in all the crowds. For me, this would be a silly option.
Shinagawa
Between Shinagawa and Haneda, there are rapid direct trains by Keikyu (Asakusa and Keisei Lines), and direct express line by JR.
The Keikyu one is the train of Access Tokkyu or Airport Kaitoku, which is between Haneda and Narita. It costs ¥1520 and takes 1 hour25 mins.
I do NOT take the JR direct express line, called Narita Express, because they charge more ( in total ¥3190 from/to Shinagawa) and it takes 1 hour 11 mins, so I think it would be silly. And on the JR Line, sadly many people jump onto the tracks to commit suicide, which then leads to delays. In Tokyo, I rarely take the JR Line, but use the subway line instead. The advantage of using Keikyu/Asakusa Line/ Keisei combination is that in the centre of Tokyo, they go through the subway line, the Asakusa Line.
Airport Limousine also offers a direct bus between this area and Narita, but I have not taken it. It costs around¥3100, and the estimated journey time is 1 hour 25mins, but please expect differences depending on the conditions.
This is the bus I would take if I were going to  Shinjuku or Shibuya.
See also: Shinagawa Prince Hotel
Probably you can use this ticket.
Kkday Tokyo Airport (NRT / HND) Private Transfer to Tokyo (This bus is not meaning Narita-Haneda direct bus)
Ginza
I also like to take the cheap bus to between Narita and Ginza, which costs ¥1000 and takes around an hour and a half. This bus often also goes to Tokyo Station, and I have got off at Tokyo Station Marunouchi Gate and taken the Asakusa Line in Nihonbashi station to Haneda. I like Ginza more than Nihonbashi, and I am more familiar with Ginza.
If you want to take this cheap bus at Tokyo Station, some are from Ginza, it is often occupied. I do not want to get a bus from Tokyo station because some buses come from Ginza and are full, so some people get left behind at Tokyo station.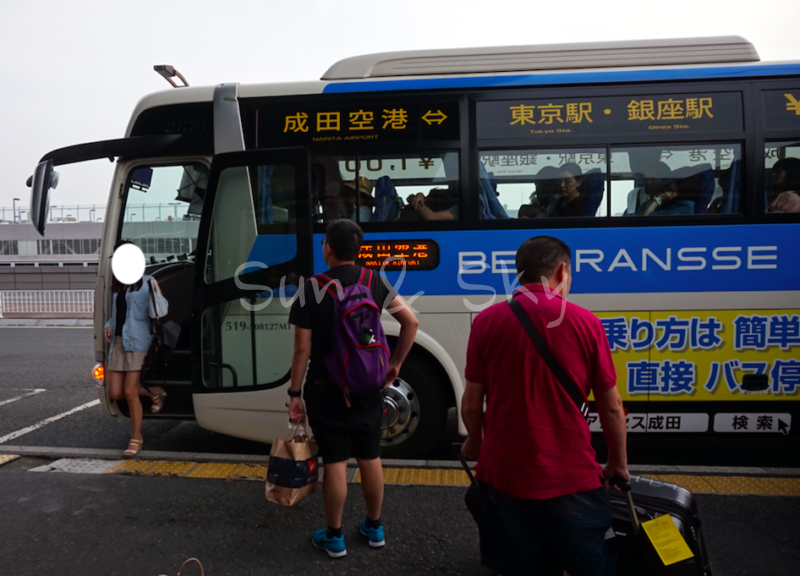 In Ginza, it is curious to see where the people are from. It seems that over recent years the number of Chinese (Mainlanders) has decreased, but South East Asians are the main foreign visitors. I enjoy seeing the new commercial shopping building, Ginza Six.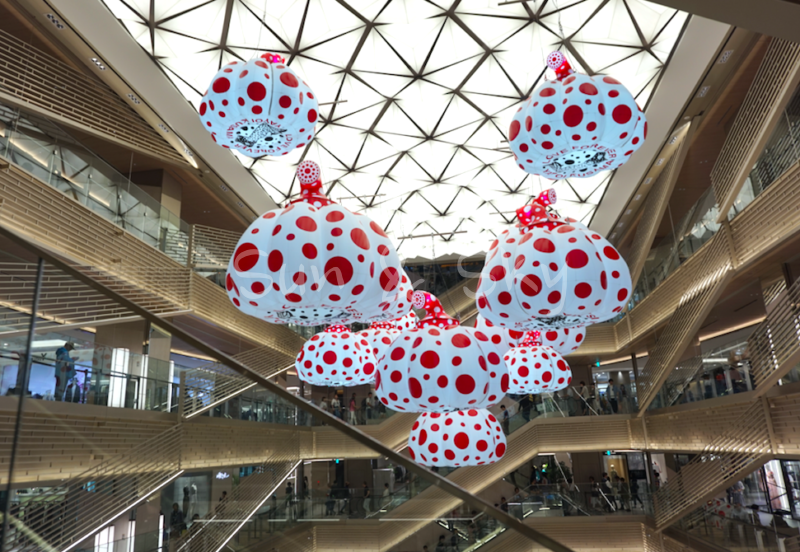 It is tricky to be at Ginza.
From Haneda, I get off / ride at Higashi-Ginza Station of Asakusa Subway Line. Indeed some "Airport Kaitoku" from Haneda or "Access Tokkyu" from Narita are not stopping at this station. If you find your train is not stopping at Higashi-Ginza, drop off at Shinbashi from Haneda to change to the local to Higashi-Ginza. And your way to Haneda, when yours is local, change trains in Shinbashi station to next "Airport Kaitoku".
Higashi-Ginza station is itself tricky and inconvenient for people with luggage. At this station, there are two platforms – the Narita side and Haneda side are separated, but there is a tunnel which allows you to get to the other side.
To go outside from the station, if you find the elevator, take it as soon as possible to get to the ground level, and then check where you are on your GPS.
See also: Internet in Japan
On my way to Haneda, I take an elevator in Kabukiza, a classical theater, which brings me to the right side of  Higashi-Ginza station.
The bus stop is located at Sukiyabashi Crossing. There is a big police box.
Here is a timetable as of June 2017.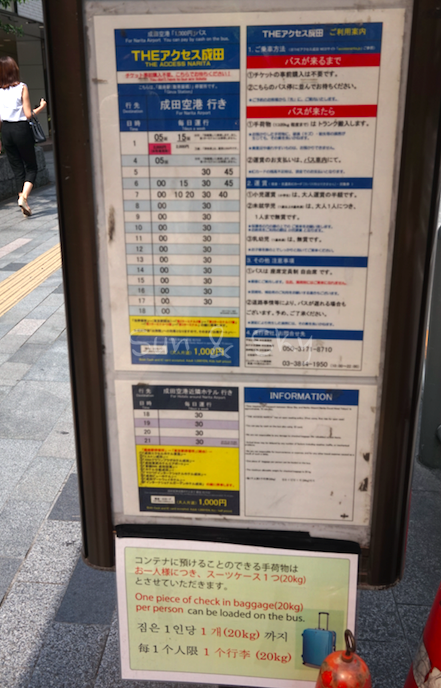 You do not  need to reserve a seat, it is just first come first served and you need to queue. You then  simply pay ¥1000 when you are riding. It takes 1 hour and a half but the exact time will depend on the conditions.